2019 Campus Ministry, Provosts, & Student Development Conference
Mark your calendar!
We hope you plan to join us at the 2019 Multi-Academic Conference, February 13-15, 2019. This event will bring together three different areas of expertise from across campuses: Campus Ministry, Academic Affairs/Provosts, and Student Development. The conference aim is to connect professionals in order to talk about the latest challenges, offer best practices, and to worship and encourage one another in the mission of Christian higher education.
Attendees of this event have the unique opportunity to network and learn with a diverse group of campus leaders on issues impacting all of Christian higher education and the world around us, while also having intentional, dedicated time to spend with peers in your specific area of expertise in breakout sessions focused on sharing best practices, resources, and trends.
Registration will open this summer, so please continue to check back for more details!
Hotel & Travel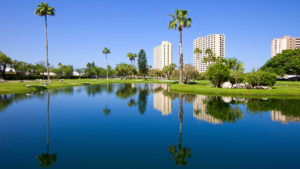 Hilton St. Petersburg Bayfront
333 1st St. South
St. Petersburg, FL 33701
PH: (727) 894-5000
Group Rate: $189 USD/night plus applicable taxes
Check-in: 4 pm
Check-out: 11:00 am
Early check-in and late check out requests will be honored based on availability. Please request at time of booking.
All conference sessions and events will take place at the Hilton St. Petersburg Bayfront hotel. The hotel is located in the heart of the waterfront district with hundreds of attractions, restaurants and activities nearby including Tropicana Field and The Dali Museum and the Mahaffey Theater across the street.
The CCCU has secured a special group rate for conference attendees. The cut-off date to receive this rate is January 11, 2019. Also, for those attendees with a car who are staying at the Hilton, you will receive a discounted daily parking rate of $12/day.
Please note: The room block is not yet open so please do not attempt to make a reservation. The CCCU will update the website with a reservation link and instructions to secure the special group rate, so please continue to check back for these updates. 
TRAVEL
The hotel is conveniently located near two airports.
St. Petersburg-Clearwater International Airport (15 miles/20 minutes)

Super Shuttle ~$35
Taxi ~$30

Tampa International Airport (22 miles/30 minutes)

Super Shuttle ~$50
Taxi ~$55
Program
3:30 pm – 8:00 pm
CCCU Registration/Information Desk Open

4:00 pm – 5:00 pm
New & First Time Attendee Mixer with Commissioners
5:00 pm – 6:00 pm
Welcome Reception for All Attendees
6:00 pm – 7:30 pm
Welcome Dinner and Keynote Address
Speaker TBD
7:30 pm – 8:30 pm
Peer Group Track Dessert Receptions
Note: Each peer group will meet in a separate room to have dessert and network with old and new friends from peers in your area specific track of expertise. 
8:30 am – 3:30 pm
CCCU Registration/Information Desk Open
8:30 am – 9:00 am
Come & Go Networking Breakfast
9:00 am – 9:45 am
Worship & Devotion
9:45 am – 10:30 am
Joint Plenary Session
Speaker TBD
10:30 am – 11:00 am
AM Refreshments & Networking Break
11:00 am – 12:00 pm
Concurrent Peer Group Track Sessions
Academic Affairs Session & Speakers TBD
Campus Ministry Session & Speakers TBD
Student Development Session & Speakers TBD
12:00 pm – 1:30 pm
Buffet Lunch & Mid-Afternoon Break 
1:30 pm – 5:30 pm
Concurrent Peer Group Track Sessions
Academic Affairs Session & Speakers TBD
Campus Ministry Session & Speakers TBD
Student Development Session & Speakers TBDD
3:00 pm – 3:30 pm
PM Refreshment Break & Networking
** OPEN NIGHT – EXPLORE THE TOWN ON YOUR OWN **
8:30 am – 10:30 am
CCCU Information Desk Open
8:30 am – 9:00 am
Come & Go Networking Breakfast
9:00 am – 12:00 pm
Concurrent Peer Group Track Sessions
Academic Affairs Session & Speakers TBD
Campus Ministry Session & Speakers TBD
Student Development Session & Speakers TBD
10:30 am – 11:00 am
AM Refreshments & Networking Break
12:00 pm – 1:30 pm
Closing Worship, Devotion & Keynote Address
Worship & Devotion Led By: TBD
Speaker: Shirley V. Hoogstra, President, CCCU