2023 CCCU Diversity Conference
October 15 - 17, 2023
John Brown University, Siloam Springs, AR
Register
Conference Theme: Diversity Still Matters
The CCCU invites you to join us at John Brown University in Siloam Springs, AR for the 2023 Diversity Conference, October 15 – 17. This national event will be a resource for teams of professionals from your campus (administration, faculty, co-curricular educators) from emerging to senior leaders and at various levels of experience from beginners to experts. The conference is designed to be a space for educators within the CCCU to engage one another in dialogue, critical thinking and networking. The conference will include keynote sessions and workshops that showcase research and best practices on strategic campus transformation that will meet the needs of all students.
AGENDA
Please note that this is a tentative agenda that will be updated as additional information becomes available.
Speakers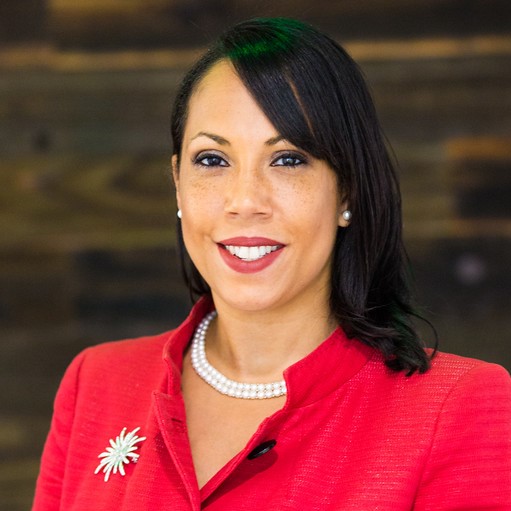 Enid Almanzar
Enid Almanzar
Rev. Enid M. Almanzar is the Executive Director for the First Bible Enterprise at American Bible Society, where she provides strategic oversight to programs that remove barriers to bible access in over 240 nations and territories. With a special focus on provision to marginalized communities, Rev. Almanzar has led with a vision of impacting the most difficult to reach areas of the globe.
Rev. Almanzar also currently serves as the Chairwoman of the National Latino Evangelical Coalition, a consortium of over 3,000 Hispanic evangelical churches, not-for-profits, and cultural leaders committed to the common good and cultural transformation from a Biblical perspective. Rev. Almanzar is also an Elder and Associate Pastor at Iglesia Cristiana Primitiva (Primitive Christian Church) in NYC and is a member of the distinguished Board of Directors for the National Association of Evangelicals.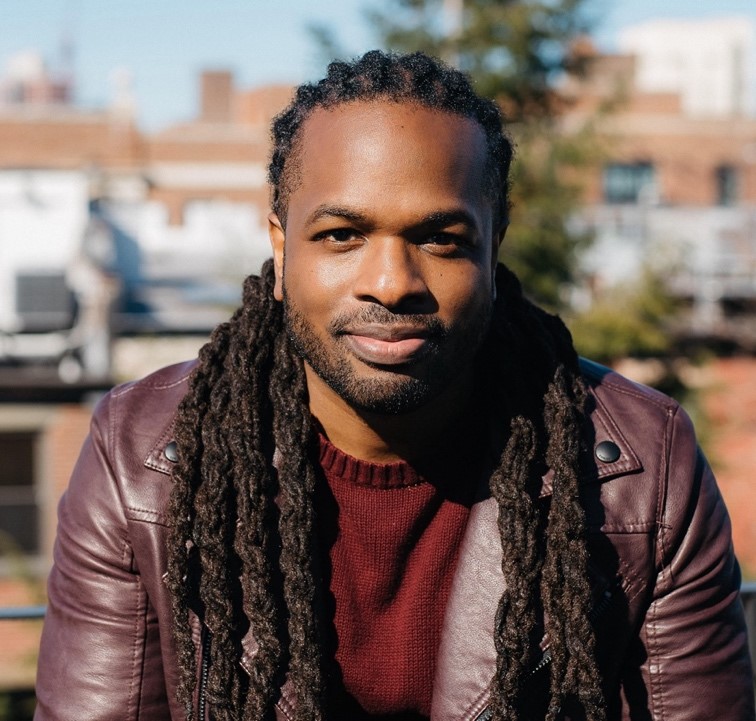 Rasool Berry
Rasool Berry
Berry serves as teaching pastor at The Bridge Church in Brooklyn, New York. He also is the Director of Partnerships & Content Development with Our Daily Bread Ministries.
Berry graduated from the University of Pennsylvania with a bachelor's degree in Africana Studies and Sociology.
Berry is a sought-after writer on the intersection of faith and culture and had his work featured in Christianity Today, Relevant Magazine, The Witness, and the book, Keeping The Faith: Reflections on Politics & Christianity. He lives in Brooklyn with his wife, Tamica, and their daughter.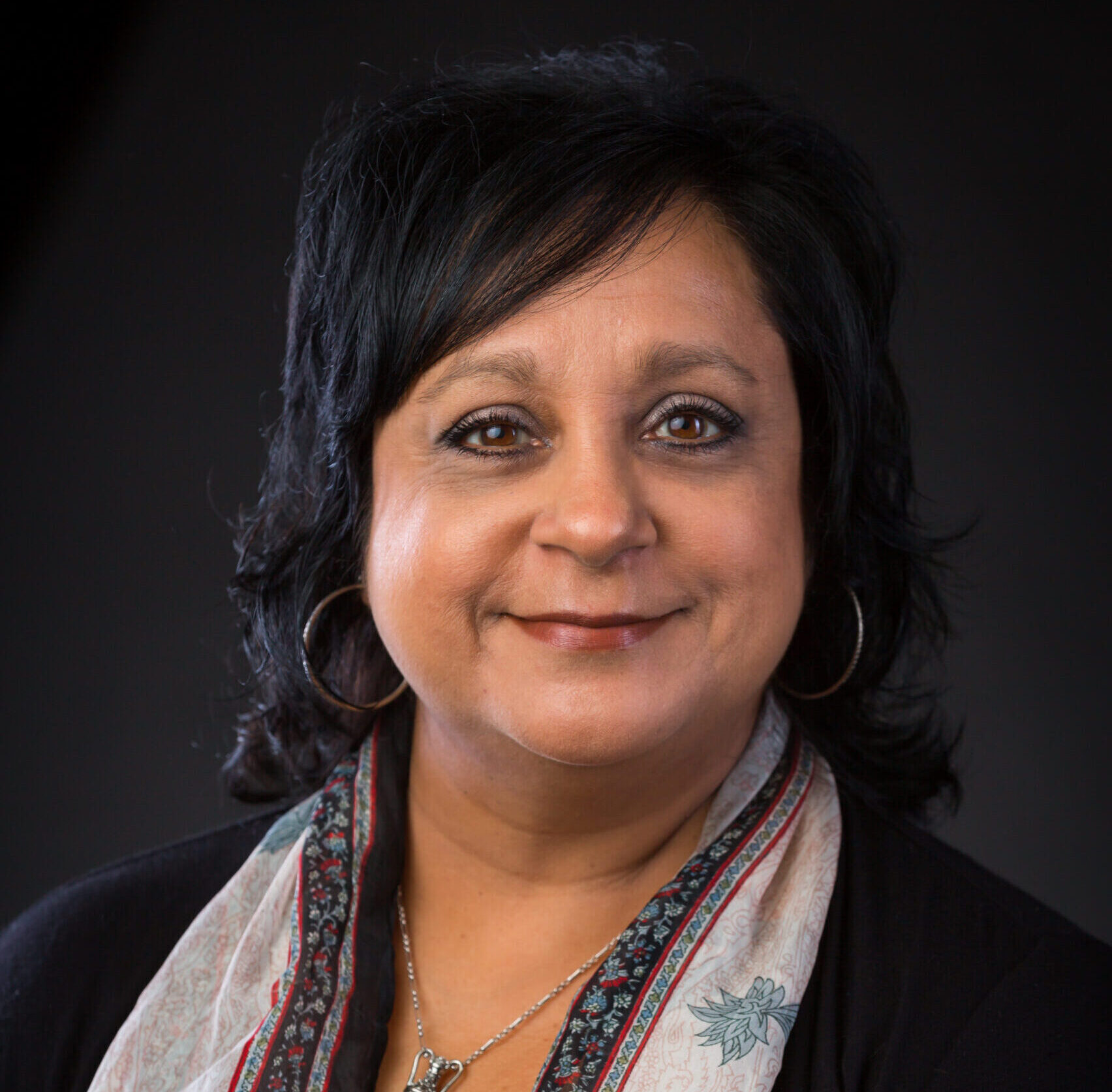 Lena Crouso
Lena Crouso
Rev. Dr. Lena Crouso will serve as the CCCU Diversity Conference Pastor. She was the former vice president for intercultural learning and engagement and chief diversity officer at Southern Nazarene University, where she provided leadership for institutional inclusive excellence. Rev. Dr. Crouso also served as affiliate faculty in the School of Theology and Ministry and School of Graduate Education. She recently completed service with the CCCU as the Senior Advisor and Fellow for Diversity. Rev. Dr. Crouso is a sought after international presenter on issues of diversity, equity, and justice.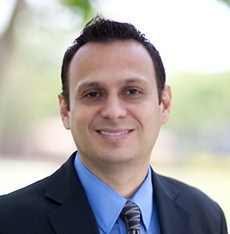 Octavio Esqueda
Octavio Esqueda
Octavio Javier Esqueda is a full Professor of Christian Higher Education and Director of the Ph.D. and Ed.D. Programs in Educational Studies at Talbot School of Theology at Biola University. He was born and raised in Guadalajara, México. He graduated with honors with a Licenciatura in Latin American Literature from the University of Guadalajara and two additional diplomas, one in Religion and Society and the second in Journalism. He graduated with honors from Dallas Theological Seminary and completed his Ph.D. in Higher Education at the University of North Texas. He and his wife, Angélica, have two children, Darío and Salma. Dr. Esqueda has several publications on theological education, Christian higher education, and literature. Teaching is his passion, and he has had the opportunity to teach in several countries on different academic levels. He is an avid soccer fan. Personal Page: https://octavioesqueda.com/en/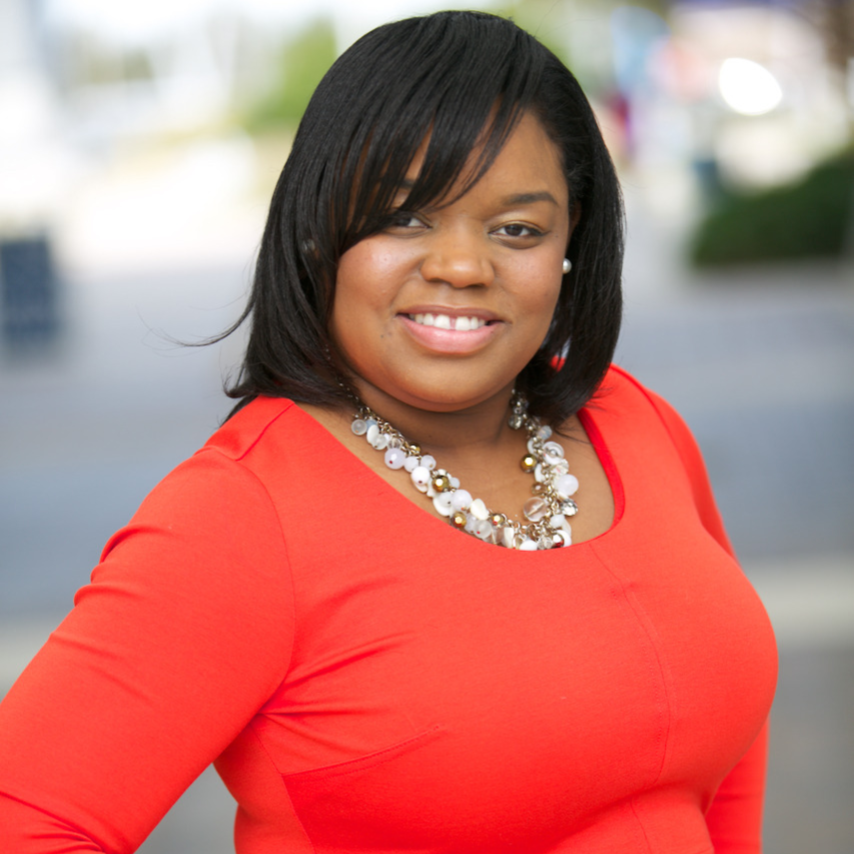 Lisa Fields
Lisa Fields
Lisa Fields is one of the world's most sought-after Christian apologist and combines her passion for biblical literacy with her heart for sharing God's love to all those she meets. Lisa has received several honors, including recognition in Christianity Today for her work as an apologist in the African American community. She is the founder and President of the Jude 3 Project.
Lisa is also a graduate of the University of North Florida with a Bachelor of Science in Communications and Religious Studies, and Liberty University with a Master of Divinity with a focus in Theology.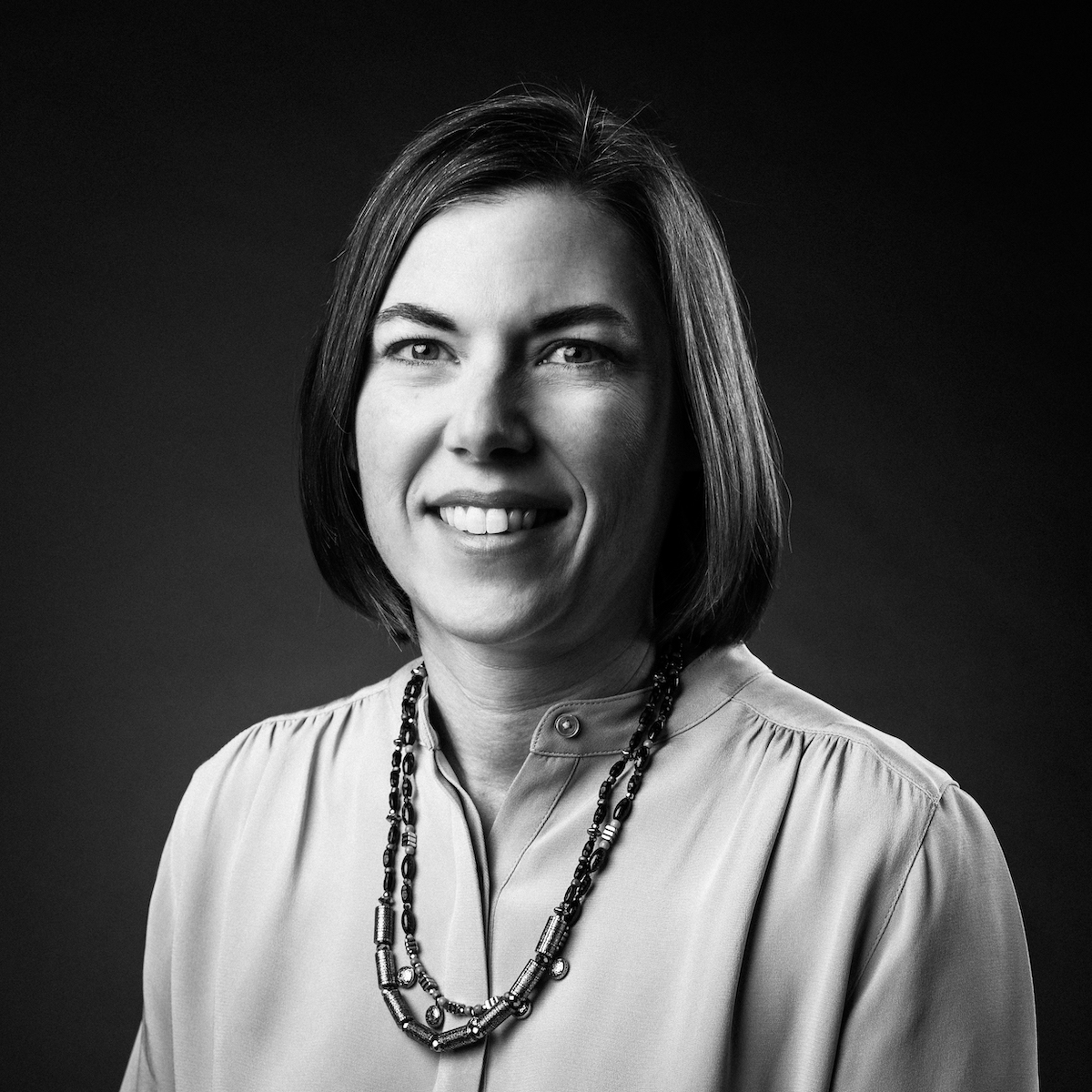 Brooke Hempell
Brooke Hempell
Brooke Hempell is SVP of Research for Pinkston, a strategic communications firm in the Washington, D.C.-area that helps Christian nonprofits as well as marketplace companies share their story through a full range of media. She is active in racial reconciliation work through several organizations in Atlanta, GA as well as nationally, and she co-hosts the podcast Race and Redemption. Brooke was formerly SVP of Research at Barna Group and led the Beyond Diversity study, the largest study of race and the Church, with Dr. Michael Emerson and Dr. Glenn Bracey, as well as the State of the Black Church study.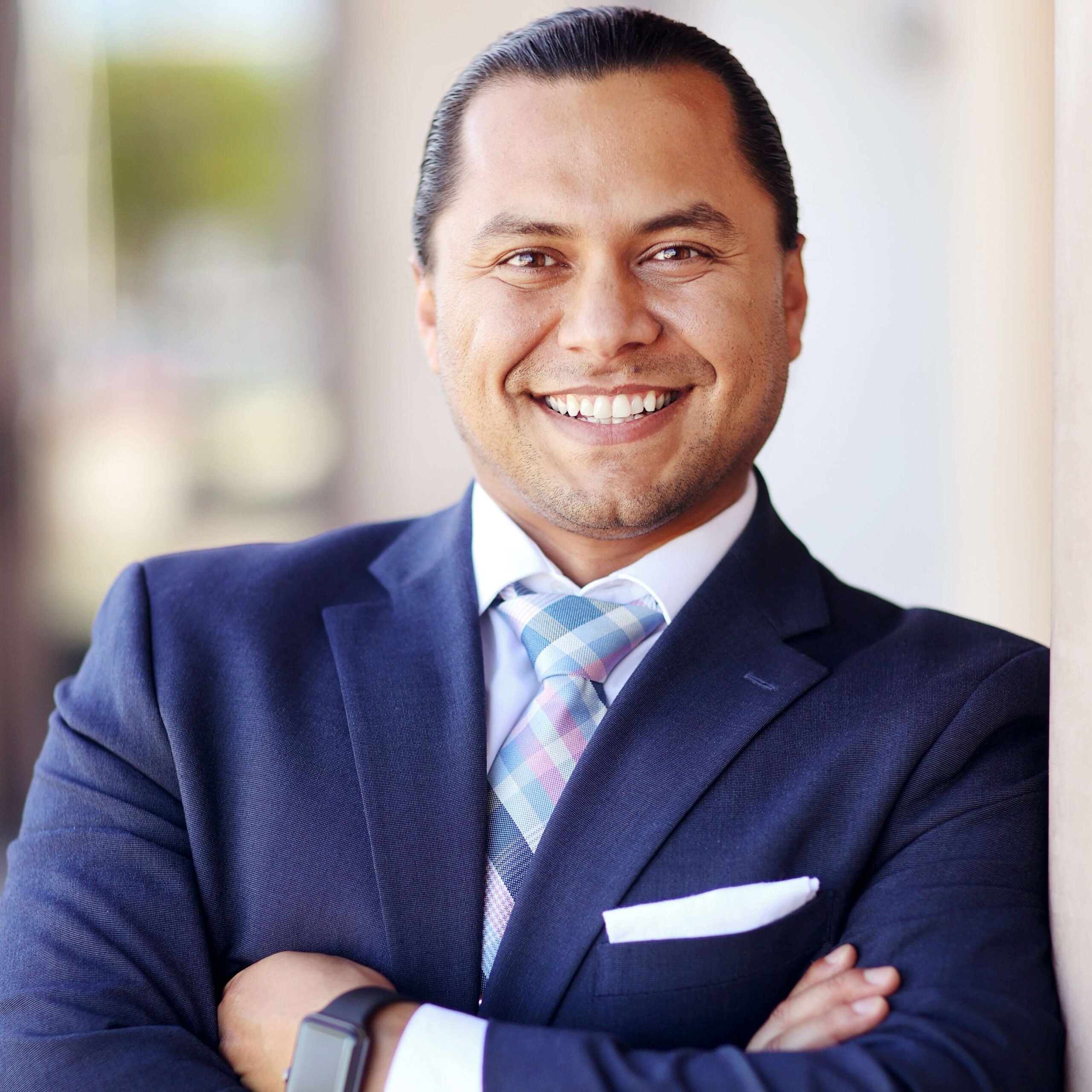 Norlan Hernández
Norlan Hernández
Dr. Norlan Hernández is a proud Nica/Nicoya– terms used to describe someone with Nicaraguan roots. He is the proud father to Aella Mia and husband to Isabel.
Dr. Hernández serves as the Director of the Jesse Miranda Center for Hispanic Leadership at Vanguard University. He is the founder and president of Faithful Teachings, Inc. a nonprofit organization that aims to be a catalyst through partnerships with local faith-based communities on holistic initiatives for the transformation of society in Latin America. He is also CEO and Lead Consultant at Empowerfy Consulting, a consulting firm that provides a high-impacting, research-based,  data-driven, and culturally informed approach to professional development.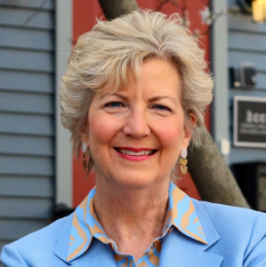 Shirley Hoogstra
Shirley Hoogstra
Shirley Hoogstra became the seventh president of the CCCU in September 2014. In this role, Hoogstra combines her zeal for the rule of law and her passion for Christian higher education as she promotes the value and purpose of high quality, Christ-centered liberal arts education that shapes students who love the Lord with all their heart, soul, and mind. Prior to the Council for Christian Colleges & Universities, Hoogstra served for 15 years as vice president for student life at her alma mater, Calvin University, and spent more than a decade practicing law as a partner at a firm specializing in litigation in New Haven, Connecticut.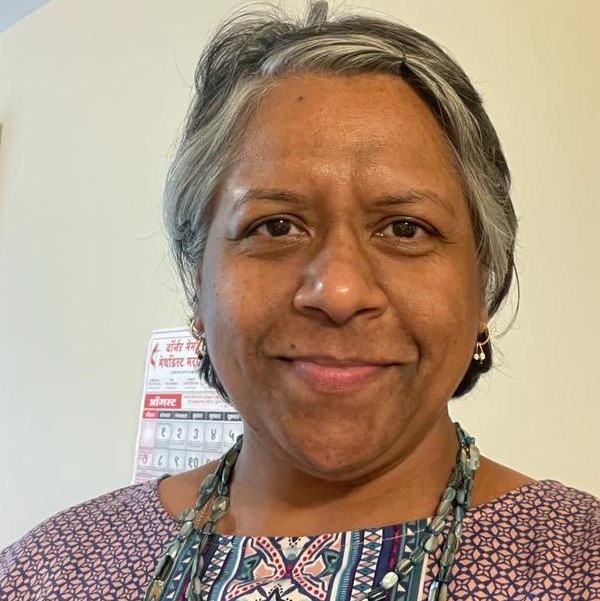 Esther Jadhav
Esther Jadhav
Rev. Dr. Esther D. Jadhav is Associate Vice President for Intercultural Affairs at Asbury University.
As a researcher and practitioner, she has focused on developing initiatives and programs that elevate the critical role of theology in activating cultural responsibility as an institutional distinctive. In her current role, Esther provides institutional leadership, and guidance across the university in all areas of cultural responsiveness with primary responsibility for institutional outcomes rooted in Asbury's commitment to be a Christian Community that practices hospitality, mutuality, redemptive social action, and grace-filled reconciliation. Bringing her academic background in Anthropology, Sociology and Theology, and experiences in diverse settings to this effort, Esther combines her passion for Christian higher education and the Church to help build bridges across cultures and communities.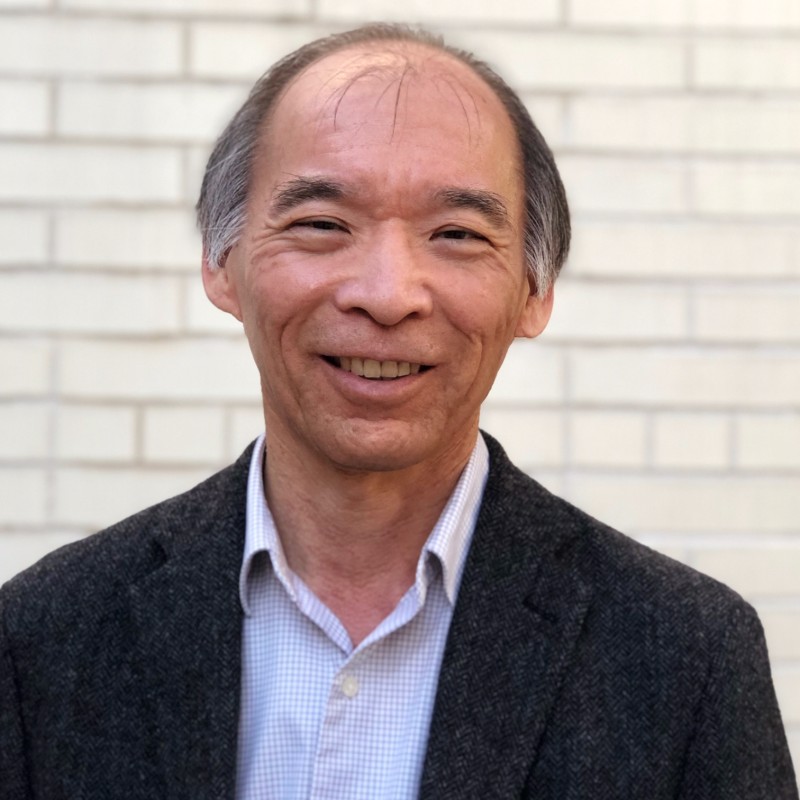 Glen Kinoshita
Glen Kinoshita
Glen's professional background includes diversity training for both secular and Christian institutions, serving ethnically and socio-economically diverse student populations, and creating learning communities for staff and faculty to engage on topics of diversity. He has previously served for 22 years as the director of multi-ethnic programs at Biola. Glen is currently an adjunct faculty member in the department of sociology.
He is the founder and current director of the Student Congress on Racial Reconciliation (SCORR), a conference which occurs annually and hosts students, staff and student development professionals from across the country. He is also the author of several published articles, chapters and book reviews relating to diversity and diversity in higher education. 
Chip Pollard
Chip Pollard
Dr. Chip Pollard has been the president of John Brown University since July 2004. During his time at JBU, the university has been blessed to receive over $290 million in gifts and to grow its endowment from $50 million to over $165 million. JBU has  been named seven years in a row by the Chronicle of Higher Education to its "High Honor Role" in the "Great Colleges To Work For" survey (2015-2021). Dr. Pollard has published two books, "New World Modernisms" (2005) and "May It Always Be True: Educating Students in Faith" (2011).
Dr. Pollard was elected to the board of the CCCU in 2009 and served as chair of the board from 2013-2018 and as immediate past chair until 2022. He was elected to serve on the Council for Independent Colleges board in 2021.
He received his undergraduate degree in English from Wheaton College, a law degree from Harvard Law School, a master's degree in English from Oxford University, and a Ph.D. in English from the University of Virginia.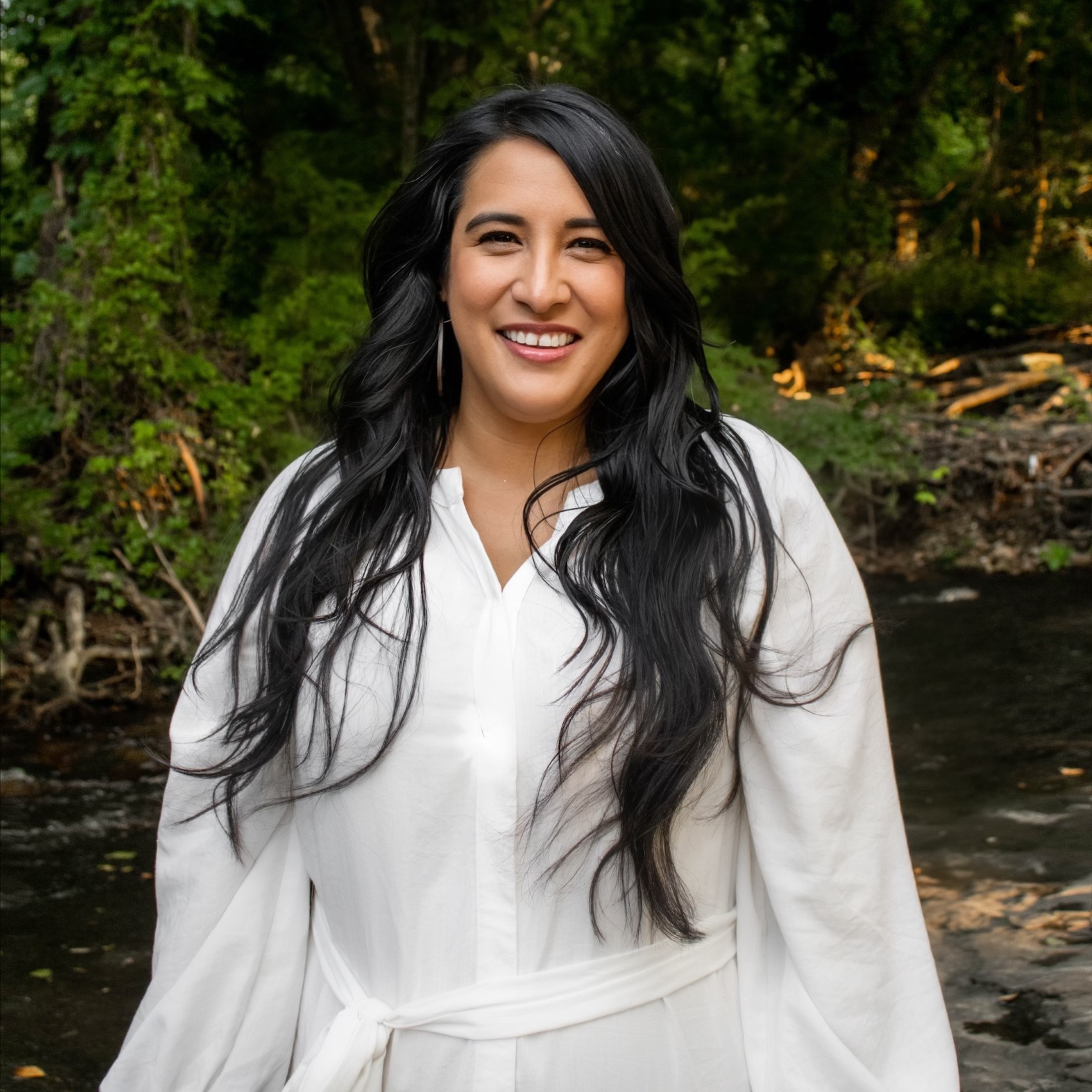 Aida Ramos
Aida Ramos
Dr. Aida Isela Ramos is the Dean of the College of Education and Social & Behavioral Sciences at John Brown University. She has extensive leadership experience in program management, student success, first-generation student retention, diversity, faculty well-being, and community building. A recognized researcher, her work explores the intersection of race/ethnicity, religion, and education. She recently co-authored the article "Summer Bridge Programs for First-Generation Students in the Christian College Context" in Christian Higher Education. Her other research theorizes Latinx communities' construction of new religiously-based identities, and she is writing her second book, Faith on the Frontera: Race and Religion in the Texas-Mexico Borderlands. She holds a Ph.D. and Master's degree in sociology from the University of Texas at Austin and a Bachelor of Science in sociology from Texas A&M University.
PRE-CONFERENCE EVENT FOR DIVERSITY PROFESSIONALS
A Gathering for Diversity Professionals to Share Experiences and Best Practices
Sunday, October 15 from 2 – 5 PM
The charge to enhance diversity in Christian institutions is indeed a tall order. With all the challenges embedded in diversity work with Christian colleges and universities,  it is common to feel like you are alone in this most challenging work. Our goal in this pre-conference space is to support you and provide a time for you to engage with other diversity professionals across the CCCU, to affirm that you are not alone.
Our objectives for this pre-conference session are as follows: 1) getting acquainted and providing an opportunity for professional networking; 2) hearing from professionals across the country about their challenges and best practices; and 3) hearing from seasoned professionals on their insights regarding pertinent issues, topics, and strategies.
If you are a diversity professional at a CCCU institution, please plan to join us and glean from the collective wisdom of fellow colleagues who share the call to "do justice, love mercy, and walk humbly with our God."
Glen K. Kinoshita, Ph.D.
The Founder and Current Director of the Student Congress on Racial Reconciliation (SCORR)
Registration Pricing
Registration Discount for CCCU Member Institutions Only:
The CCCU is offering a discount to CCCU members from the same institution who register at least one attendee for the Diversity Conference! Once your institution reaches one paid registrant, a $100 discount will be automatically applied to all subsequent registrants.
Conference Rates
Early Bird
Ends September 15, 2023
Regular
Ends October 06, 2023
Late
Ends October 14, 2023
Registration Eligibility and Process:
CCCU conferences and events are a benefit to faculty, staff, and administrators at our CCCU institutions, so they are typically closed to non-member individuals and institutions unless they are sponsors or speakers. There are some exceptions to this rule, so if you are a non-member interested in attending, please send your request to conferences@cccu.org
All registrations are reviewed to ensure they meet the CCCU eligibility policies.  The CCCU reserves the right to refuse or cancel all ineligible registrations at any time and shall not be held accountable for any outside fees associated with this cancellation.
To register for the conference, click the Register button and sign in to your CCCU account. If you have any issues or if you forgot your log-in information, please call our office at (202) 546-8713 for assistance.
By registering for the conference, you are providing permission to receive emails, mailings, and faxes related to the conference. If you would like to opt-out from receiving the e-Advance Newsletter or if you wish to no longer receive emails from the Council for Christian Colleges & Universities, updates your preferences by logging into your MY CCCU account.
Full payment must accompany your registration. Please call the CCCU office at (202) 546-8713 if you need to make payment by check.
Cancellation Policy
You may cancel your registration at any time prior to the start of the program. If you must cancel, please email conferences@cccu.org. Refunds for cancellations received through Friday, September 8, 2023 will be issued minus a $50 processing fee. No refunds will be issued for cancellations received after Friday, September 8. No-shows are not refundable. Registration transfers will be honored at any time.
Lodging & Travel Information
Hotel Options
Holiday Inn Express & Suites
Discounted rate of $110/night plus tax if booked by 9/15/23
2100 US-412, Siloam Springs, AR 72761
1.6 miles from campus
Hampton Inn Siloam Springs
Discounted rate of $94/night plus tax if booked by 9/24/23
2171 Ravenwood Plaza, Siloam Springs, AR 72761
2.9 miles from campus
Quality Inn Siloam Springs West
$97/night plus tax if booked by 7/14/23
1300 US-412, Siloam Springs, AR 72761
1.4 miles from campus
Best Western Stateline Lodge, Siloam
$90/night plus tax if booked by 9/14/23
273 US-59, West Siloam Springs, OK 74964
1.6 miles from campus
Super 8
$81/night plus tax if booked by 9/15/23
1800 US-412 West, Siloam Springs, AR 72761
1.4 miles from campus
Airbnb
If you would rather stay in an Airbnb, please find nearby options here.
Lodging with JBU Staff/Faculty
Several JBU faculty/staff have generously offered to host conference attendees in their homes during the Diversity Conference.  If you would like to take advantage of this offer, please click on this link.  If selected, the host will reach out to you with additional information and details about housing. This offer is on a first-come-first-served basis.  This offer is available to registered attendees only.
Travel 
The closest airport to John Brown University is the Northwest Arkansas Airport (XNA) which is located 22 miles and approximately 35 minutes from campus. The average cost of an Uber is $55 one way. For information about rental cars at XNA, click here.
The next closest airport to John Brown University is the Tulsa International Airport (TUL) which is located 81 miles and approximately 1 hour and 20 minutes from campus. The average cost of an Uber is $100 one way.
Other Taxi/Shuttle Options:
Ambassador Transportation
479-250-1594
info@ambassadortransportationllc.com
Jim's Express Shuttle & Taxi
479-205-0011
JimsExpressShuttle@hotmail.com
Pinnacle Car Services
479-202-4085
reservations@pinnlimo.com
Payless Taxi LLC
479-236-2392
paylesstaxi54@gmail.com
Attractions in the Area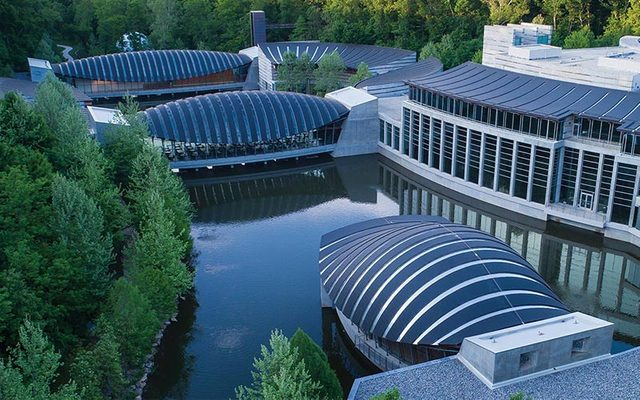 If you are looking for something fun to do while in Northwest Arkansas, click here!
Voices and Votes: Democracy in America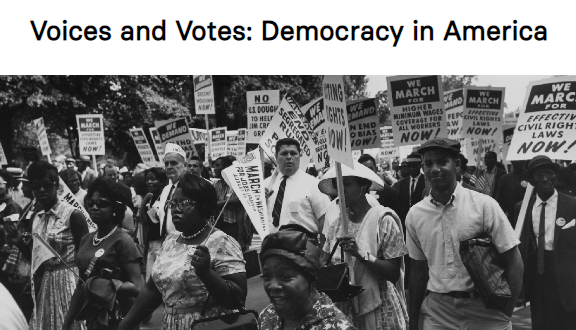 Additionally, the JBU Art Gallery is pleased to offer the conference attendees a chance to engage with an interactive Smithsonian exhibit! Voices and Votes is based on a major exhibition currently on display at the Smithsonian's National Museum of American History in Washington, DC. As we seek to transform institutions with a commitment to diversity, we encourage you to stop by the art gallery with a colleague or two and reflect on "whose voices were heard (or not heard)" in the story of democracy in America. For more information about the exhibition contents, click here.