2020 New Presidents Institute Virtual Series
December 3 - 17, 2020
Virtual Event
Register
The CCCU offers a signature opportunity for leaders who have been in the president's role for three years or less to gather together for foundational presidential leadership training, to meet and network with fellow new presidents, and to develop relationships with some of the CCCU's most successful and seasoned campus presidents.
This year, we are offering an 8-week virtual course in lieu of our traditional summer in-person gathering. We will meet from 11:00 am – 12:30 pm eastern every Thursday, beginning October 22, 2020,  for 90-minute sessions that will include time to network and pray for one another, to hear and learn from seasoned presidents, and to participate in small group breakout session conversations to dive more deeply into the content. The topics covered will include:
Enrollment: Shortfalls and Strategies
Board Management and Shared Governance
Navigating Crisis and Legal Issues
Innovation, Technology, and Successful Online Learning
Knowing and Honoring Your Institutional History
Keeping Your Family and Spiritual Life Strong
And many more!
Speakers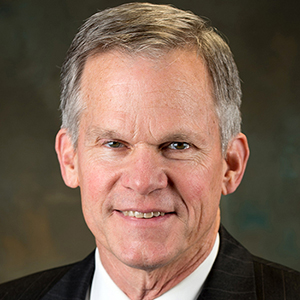 Brad Creed
Brad Creed
Dr. J. Bradley Creed, president of Campbell University, is a leader of mission-driven institutions and a scholar and historian of religion.
Previously, Dr. Creed was the provost, executive vice president, and professor of religion at Samford University. Dr. Creed has served as professor of Christian history, associate dean, and dean at the George W. Truett Theological Seminary of Baylor University; scholar-in-residence at the Baptist Joint Committee on Religious Liberty; and visiting professor of church history at the John Leland Center for Theological Studies. He has also pastored churches in Texas and Louisiana.
A Texas native, Dr. Creed received a bachelor's degree in religion from Baylor University and master's and doctoral degrees from Southwestern Baptist Theological Seminary. He and his wife Kathy, an educator, have three children (one deceased) and one grandson.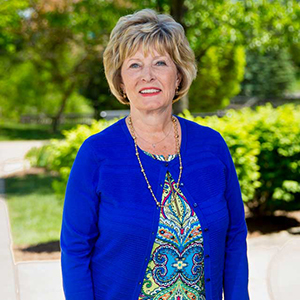 Sherilyn Emberton
Sherilyn Emberton
Dr. Sherilyn R. Emberton, 13th president of Huntington University, previously served as the provost and vice president for academic affairs at both East Texas Baptist University and Lincoln Memorial University. She began her career in private higher education at LeTourneau University.
She holds a Doctor of Education from Texas A&M University-Commerce and bachelor's and master's degrees in education from Stephen F. Austin State University.
Dr. Emberton sits on the executive boards of Northeast Indiana Regional Partnership and the Northeast Indiana Chamber of Commerce. She is the Director of Higher Education for the US National Conference, United Brethren Church in Christ; chairs the Lenawee Christian Ministries Board; and serves on the boards of the Community Harvest Food Bank of Northeast Indiana and Indiana's AgriNovus and Elevate Ventures.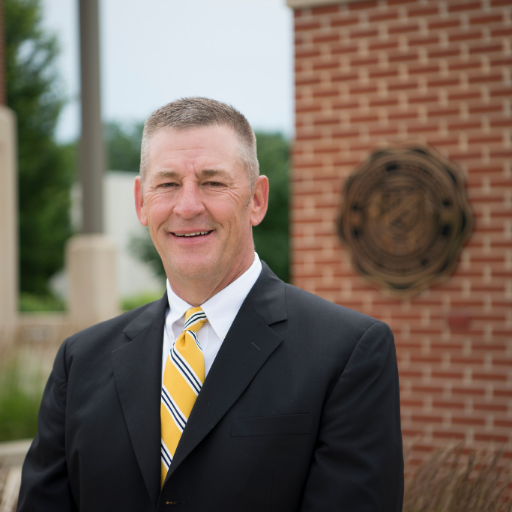 Erik Hoekstra
Erik Hoekstra
President Erik Hoekstra is the fourth president of Dordt University. He received his bachelor's degree in history and philosophy from Trinity Christian College, his master's degree in international management from The Rotterdam School of Management of Erasmus University in the Netherlands, and his doctorate in organizational learning and human resource development from Iowa State University. Prior to his time at Dordt as faculty member, provost, and president, President Hoekstra worked in leadership development and organizational consulting.
At Dordt, President Hoekstra has led two capital campaigns and major building initiatives, overseen the creation of innovative programs, and served in the process of transitioning Dordt from a college to a university.
President Hoekstra's wife, Dr. Barb Hoekstra, is an education professor at Dordt, and they have four children.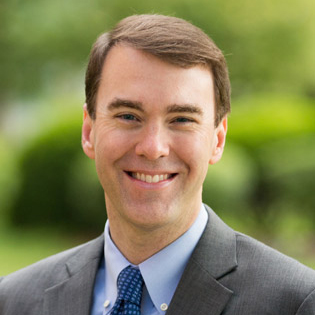 Michael Lindsay
Michael Lindsay
Michael Lindsay serves as the eighth president of Gordon College. Previously, Dr. Lindsay was a sociology faculty member at Rice University. He authored Faith in the Halls of Power, a 2007 Pulitzer Prize nominee, and the award-winning View from the Top. Dr. Lindsay has lectured globally, authored two dozen scholarly publications, and worked tirelessly to create opportunities worldwide for Gordon students, faculty, and staff.
He earned his doctorate in sociology from Princeton University and completed graduate theological degrees from Wycliffe Hall at Oxford University and Princeton Theological Seminary. He is a summa cum laude and Phi Beta Kappa graduate of Baylor University.
He is married to Rebecca, a writer and speaker and Gordon's Ambassador for the College. They have three daughters and live on Gordon's campus.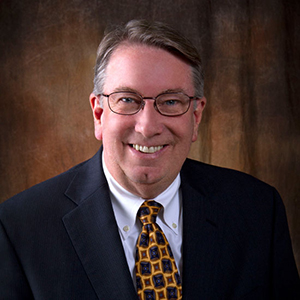 Randy Lowry
Randy Lowry
Dr. L. Randolph Lowry became Lipscomb University's 17th president in September of 2005. A hallmark of his presidency at Lipscomb has been his dedication to connecting the university to the Nashville community. His guiding perspective can be summed up by his commonly known mantra: "The city is our campus and the world is our classroom." Previously, Dr. Lowry served on the faculty at the Pepperdine School of Law, Vermont Law School, the City University of Hong Kong, Shantou University in Beijing, Bond University in Australia, Hamline University, and the University of Modena in Italy. He holds a bachelor's degree in political science and a master's degree in public administration from Pepperdine University, and a juris doctorate degree from Hamline University. A native of Oregon, he and his wife, Rhonda, are proud to now call Nashville and Lipscomb home. They have three grown children and five grandchildren.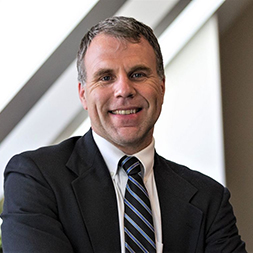 Nicholas Perrin
Nicholas Perrin
Nicholas (Nick) Perrin became the 16th president of Trinity International University in 2019. He holds a bachelor's degree in English from Johns Hopkins University, where he joined InterVarsity Christian Fellowship. He worked for InterVarsity before earning his Master of Divinity from Covenant Theological Seminary and pastoring churches in Illinois and London. Dr. Perrin holds a doctorate in biblical studies from Marquette University.
Prior to Trinity, Dr. Perrin served as an assistant professor at Biblical Seminary (now Missio Seminary), as a professor and the Franklin S. Dyrness Chair of Biblical Studies at Wheaton College Graduate School,  and as dean of the Wheaton College Graduate School.
Dr. Perrin and his wife, Camie, an educator, have two sons and together co-founded Covenant Classical School in Naperville, Illinois.
Chip Pollard
Chip Pollard
Dr. Chip Pollard became president of John Brown University in 2004. He holds a bachelor's degree in English from Wheaton College, a law degree from Harvard Law School, a master's degree in English from Oxford University, and a doctorate in English from the University of Virginia. The author of two books, he practiced law at Latham & Watkins and taught English literature at Calvin College (now University) before coming to JBU.
Dr. Pollard has served as chair of the board of the Council of Christian Colleges & Universities and on the boards of Gordon-Conwell Theological Seminary, Arvest Bank, and Mercy Northwest Arkansas Community Board.
His wife, Carey, works in the Office of the President. They have four children and are members at First Presbyterian Church of Siloam Springs.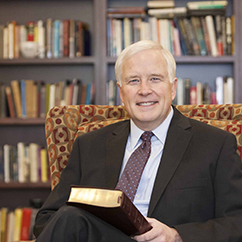 Don Sweeting
Don Sweeting
Dr. Don Sweeting, a long-time Colorado Christian University trustee, was appointed president of the University in 2016. Previously, Dr. Sweeting served as president of Reformed Theological Seminary, where he also served as the James Woodrow Hassell Professor of Church History.
Dr. Sweeting holds bachelor's degrees from Moody Bible Institute and Lawrence University, as well as a bachelor's/master's degree from Oxford University. He earned his doctorate in historical theology from Trinity Evangelical Divinity School.
An ordained minister in the Evangelical Presbyterian Church, Dr. Sweeting has pastored churches in Colorado and Illinois and served on the boards of many ministries and organizations, including the National Association of Evangelicals and John Stott Ministries. He speaks widely and has co-authored two books. He and his wife Christina have four children.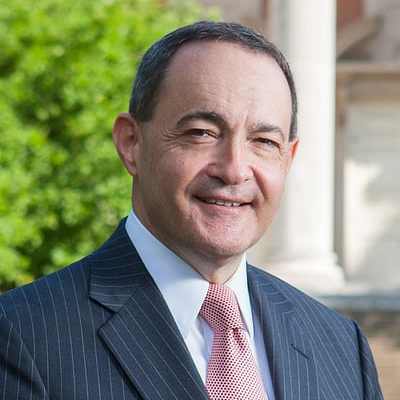 Andy Westmoreland
Andy Westmoreland
Andrew Westmoreland became Samford University's 18th president in 2006. He has led the university in a vision to enrich and expand its service to students and further inspire their desire to meet the world's needs, launching a six-year, $300 million capital campaign to this end.
Prior to Samford, Dr. Westmoreland was president of Ouachita Baptist University, where he had served on the administrative staff for more than 19 years.
Dr. Westmoreland holds undergraduate and graduate degrees in political science and a doctorate in higher education administration. A native of Arkansas, he is married to Dr. Jeanna Westmoreland, and they have one daughter.
In addition to his duties as president, Westmoreland teaches political science courses, serves on many organizational boards, and is an author and speaker.
Registration
Conference Rates
Regular
Ends October 22, 2020
Collaborative Partner
175
Terms
Your registration fee includes:
Access to all virtual conference sessions.
Registration Eligibility and Process:
This Institute is designed specifically for leaders who have been in the president's role for three years or less. CCCU conferences and events are a benefit to faculty, staff, and administrators at our CCCU institutions, so they are closed to non-member individuals and institutions unless they are sponsors or speakers.
All registrations are reviewed to ensure they meet the CCCU eligibility policies.  The CCCU reserves the right to refuse or cancel all ineligible registrations at any time and shall not be held accountable for any outside fees associated with this cancellation.
To register for the conference, click the Register button and sign in to your CCCU account. If you have any issues or if you forgot your log-in information, please call our office at (202) 546-8713 for assistance.
By registering for the conference, you are providing permission to receive emails, mailings, and faxes related to the conference. If you would like to opt-out from receiving the e-Advance Newsletter or if you wish to no longer receive emails from the Council for Christian Colleges & Universities, updates your preferences by logging into your MY CCCU account.
Full payment must accompany your registration. Please call the CCCU office at (202) 546-8713 if you need to make payment by check.
Cancellation Policy: 
You may cancel your registration at any time prior to the start of the program. If you must cancel, email conferences@cccu.org . In the case of a cancellation, there will be no refunds issued for this event.
Photo/Video Disclaimer:
By registering for and attending this event, you agree that your image may be used at any time, without further notification, for printed materials, websites, social media, and other marketing purposes. If you do not want us to use any photo that includes you, please contact jrascoe@cccu.org.