2019 CCCU New Faculty Institute
Overview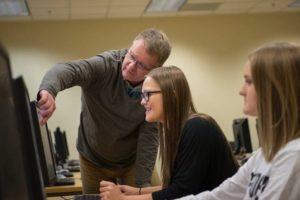 The New Faculty Institute will take place at the Prince Conference Center at Calvin College in Grand Rapids, MI from June 3-6. The Institute, hosted by Dr. David Smith and the CCCU, is designed for professors in all disciplines who are in or completing their first three years of service at a CCCU institution. Professors who have recently been appointed but have not officially begun their service are also encouraged to apply. We welcome participants from across the wide spectrum of the liberal arts and sciences, professional studies, adult learning programs and more.
This Institute provides the opportunity to dialogue with and learn from colleagues from other Christian colleges and universities, explore the integration of Christian faith with teaching and scholarship in your discipline, and consider your work and calling as a Christian professor.
Speakers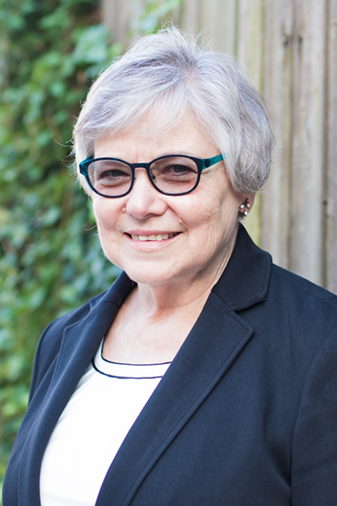 Carolyn Dirksen
Carolyn Dirksen serves as the CCCU's interim vice president of educational programs. A native of Bisbee, Arizona, she completed her bachelor's and master's degrees at Northern Arizona University and her Ph.D. at the University of Arizona. For 50 years, she served on the faculty at Lee University in Cleveland, Tennessee. In her role as vice president for academic affairs, she developed Lee's study abroad program. Dirksen's previous work with the CCCU includes serving as chair of the Chief Academic Officers Commission and on staff for the Women's Advanced Leadership Institute.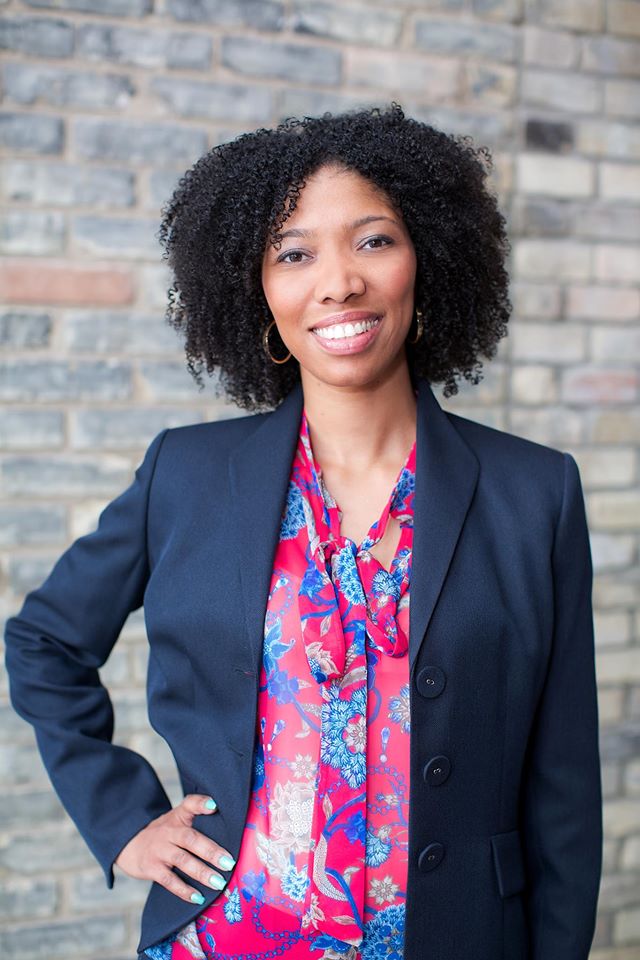 Christina H. Edmondson
Blessed by an array of academic, professional and lived experiences, Christina Edmondson is committed to bringing diverse people together to promote personal and team flourishing. She serves as the dean for intercultural student development at Calvin College. The Intercultural Student Development Center (ISDC) is committed to inspiring, challenging, and equipping domestic and international students to engage in meaningful and intentional intercultural interactions within a global society. Additionally, as a certified Cultural Intelligence facilitator, public speaker, and mental health therapist, Edmondson is often contacted by churches to consult about both diversity and mental health issues. Her writing has been seen and referenced in a variety of outlets, including Essence.com, YourBlackWorld.com, and Gospel Today magazine, and she is a co-host of the Truth's Table podcast. She holds a Ph.D. in counseling psychology from Tennessee State University, an M.S. from the University of Rochester in family therapy, and a bachelor's in sociology from Hampton University.
Susan Felch
Susan Felch is the director of the Calvin Center for Christian Scholarship and a professor of English at Calvin College. She has written, co-written, or edited more than a dozen books, including Teaching and Christian Imagination (with David Smith), The Cambridge Companion to Literature and Religion, and Christian Scholarship … For What? She has won numerous awards, grants, and recognition for her work in the field of early modern scholarship and for her work in faculty development. Felch also served as a mentor for the Lilly Graduate Fellows program, is the executive editor of The Independent Works of William Tyndale, funded by the National Endowment for the Humanities, and is a frequent speaker at conferences and workshops. She earned her bachelor's in music and her master's in theology from Wheaton College (IL) and her Ph.D. in literature from the Catholic University of America.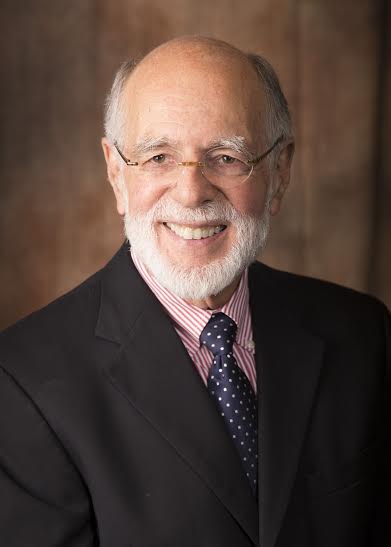 Richard Hughes
Richard Hughes serves as scholar in residence in the College of Bible and Ministry at Lipscomb University. He has previously taught at Pepperdine University, Southwest Missouri State University, Abilene Christian University, Messiah College, and Lipscomb University. Hughes has authored, co-authored, or edited 18 books including; his most recent Myths America Lives By: White Supremacy and the Stories that Give Us Meaning (University of Illinois Press, 2018). He holds a bachelor's from Harding University, a master's from Abilene Christian University, and a Ph.D. from the University of Iowa.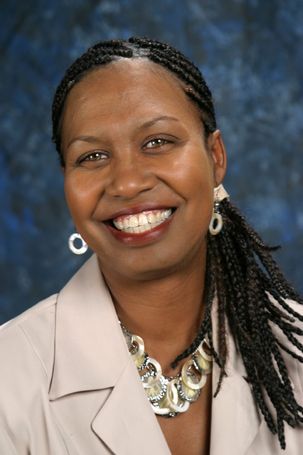 Michelle Loyd-Paige
Michelle Loyd-Paige is the executive associate to the president for diversity and inclusion and also holds an appointment of professor of sociology at Calvin College in Grand Rapids, Michigan. Loyd-Paige joined the department of sociology and social work at Calvin College in 1985. She served as chair of the department from 1999-2001; the dean for multicultural affairs from 2006–2015; and was appointed as interim executive associate to the president for diversity and inclusion in 2013 before beginning a regular appointment as the executive associate to the president in 2015.She also serves as the associate pastor at Angel Community Church in Muskegon, Michigan. She holds a bachelor's from Calvin and a master's and Ph.D. in sociology from Purdue University.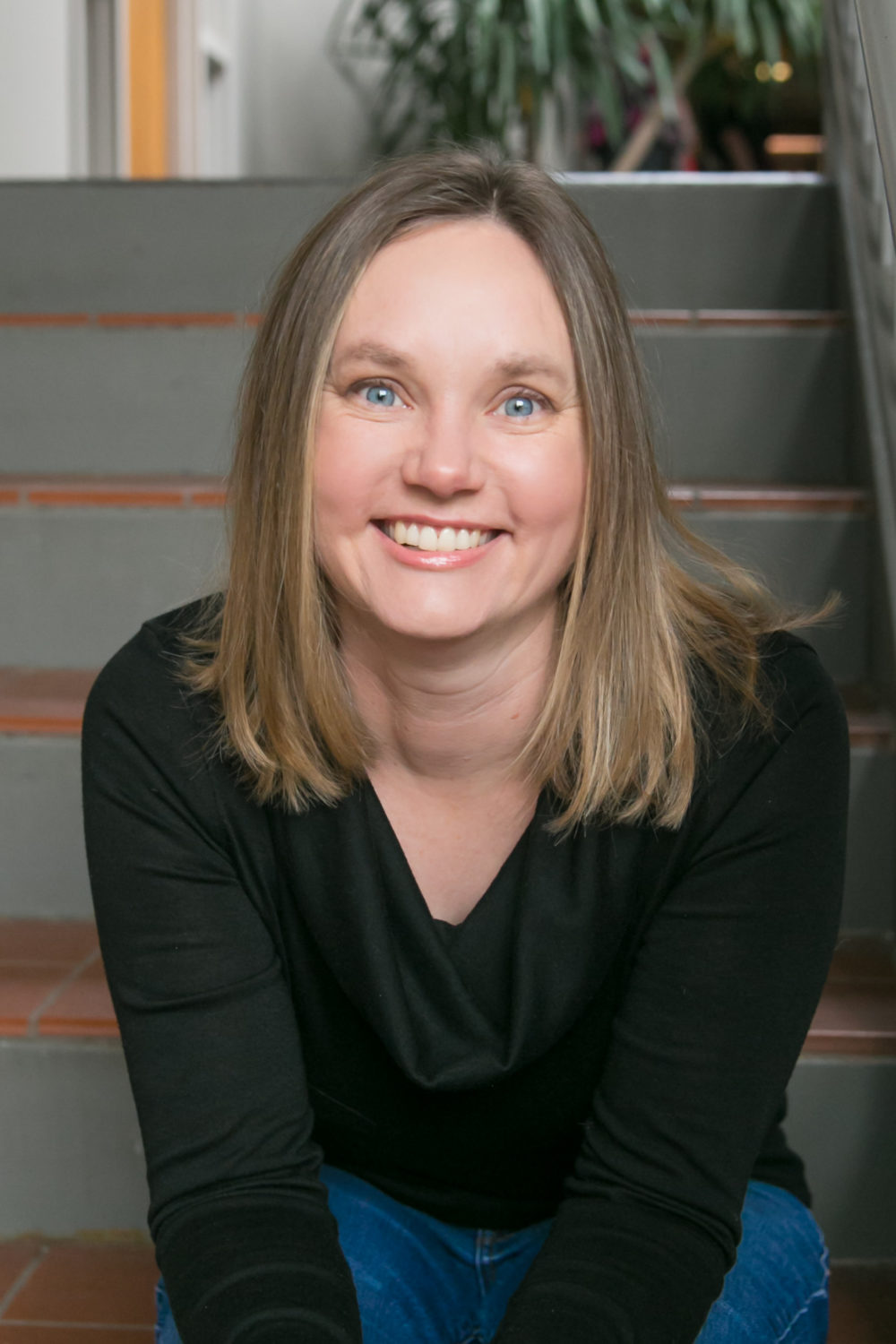 Irene B. Kraegel
As the director of Calvin College's Center for Counseling and Wellness, Irene Kraegel has a keen interest in supporting emotional flourishing for students during their time at Calvin. Prior to her time at Calvin, Kraegel worked with a nonprofit organization providing microloans to women in the developing world, in a community mental health practice, and then in private practice. She joined the Center for Counseling and Wellness in 2009, then served as interim director in 2014-15 before becoming the permanent director in 2016. Her academic interests are in the integration of mindfulness meditation and Christian faith, as well as the impact of social media and technology overuse on the mental wellbeing of individuals and groups in the modern age. She holds a bachelor's from Wheaton College (IL) and a PsyD from the Chicago School of Professional Psychology.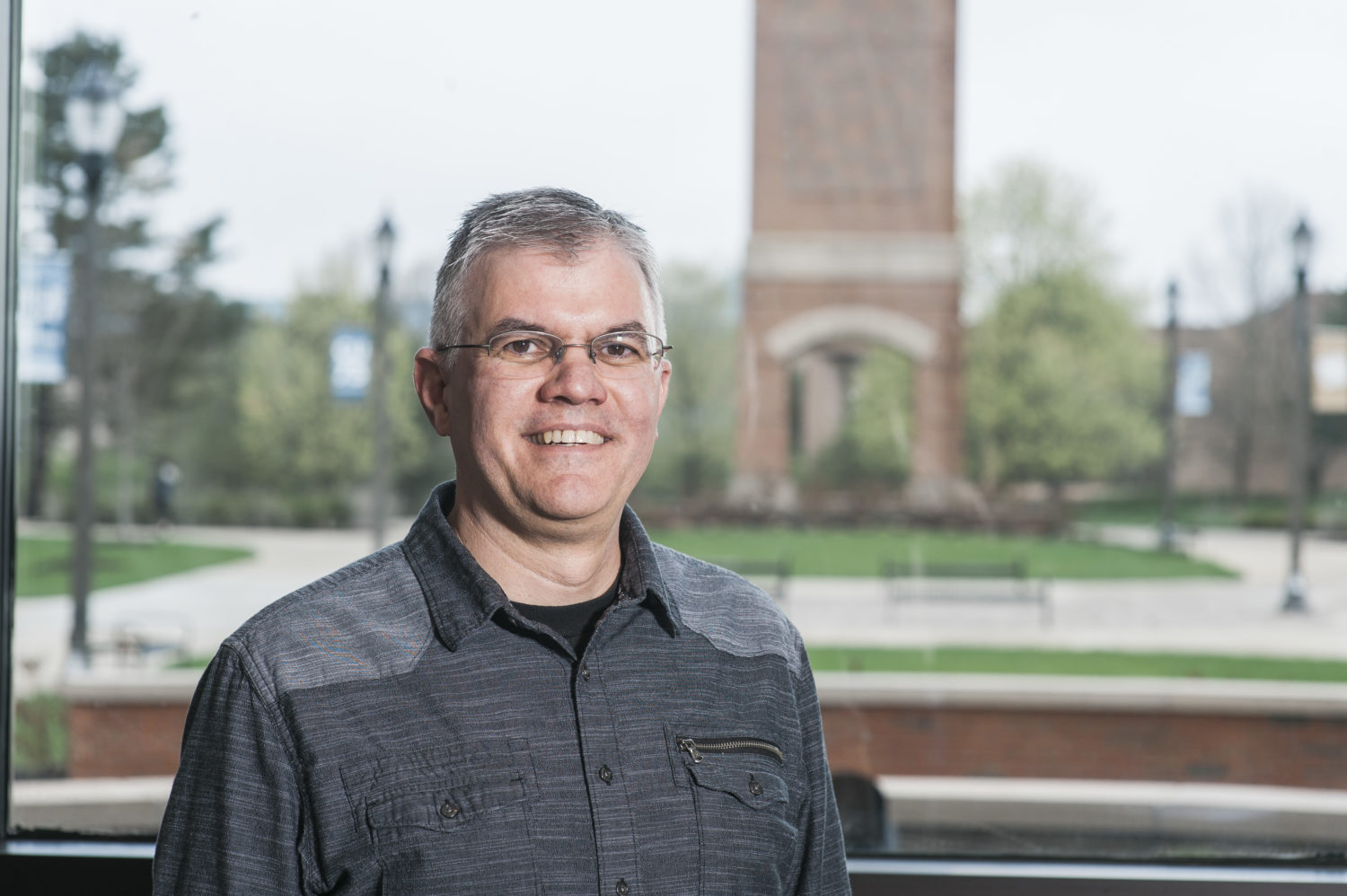 Don Perini
Don Perini serves as the director of the new Creativity and Innovation Honors Institute at Cornerstone University. By teaching skills in creativity and innovation, he equips students to become lifelong learners, master adapters, and problem solvers who have developed the empathetic and collaboration skills needed in today's marketplace. He received the Teacher of the Year Award at Cornerstone University in 2006. In addition to teaching, Perini travels the nation shaping the way educators, writers and entrepreneurs think about creativity and innovation. His book, Emerge, encourages individuals to practice creative habits in order to produce meaningful work. He holds a bachelor's from Biola University, a master's in philosophy from the Talbot School of Theology, and an MFA in creative writing from National University.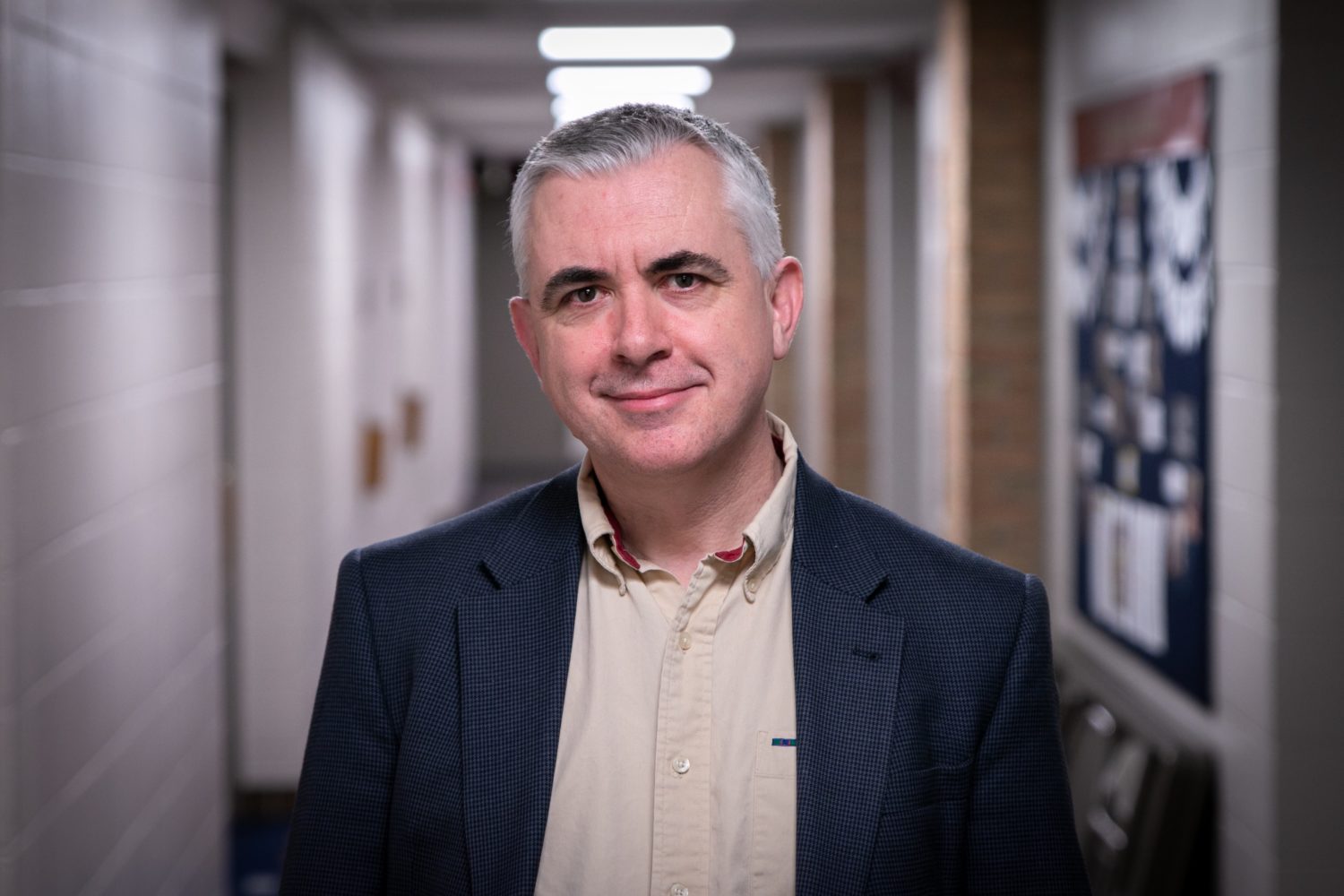 David I. Smith
David Smith is the founding director of the Kuyers Institute for Christian Teaching and Learning and a professor at Calvin College. He has an international reputation as a thinker and practitioner at the intersection of faith and teaching. He began his career teaching French, German, and Russian in public secondary schools in the United Kingdom, where he became fascinated by the question of how beliefs, values, and commitments can shape and guide approaches to teaching and learning. His books include On Christian Teaching: Practicing Faith in the Classroom, Christians and Cultural Difference (with Pennlyn Dkystra-Pruim) and Teaching and Christian Imagination (with Susan Felch), and various of his writings are widely used in teacher education and faculty development contexts. He holds degrees from the University of Oxford, the University of Nottingham (United Kingdom), the Institute for Christian Studies (Toronto, Canada), and the University of London.
Lodging
Prince Conference Center
1800 E Beltline Ave SE
Grand Rapids, MI
Check-in: 3:00 pm
Check-out: 12:00 pm
Group rate: $135 USD/night for King or Double room or  $155/night for a Suite
The CCCU secured a group rate at the Prince Conference Center for participants. You can make your hotel reservation by calling them directly at (616) 526-7200 and referring to the code: CCCU NFI2019 block. The cut-off date to receive this special rate is May 2, 2019. Please make your reservation before this date to secure the lowest rate!
Airport Shuttle:
The Prince Conference Center offers free shuttle service between 6 a.m. and 11 p.m. to and from Gerald R. Ford airport. They do require a notice of 7 days prior to arrival at the airport in order to schedule the shuttle. If proper cancellation notice of 24 hours is not given, a $25 fee will be added to the guest bill. Under circumstances of delayed and cancelled flights, they will do their best to accommodate these changes. Please contact (866) 526-7200 or (616) 526-7200 for more information.
Registration
Registration Rates:
| | | |
| --- | --- | --- |
| Registration Class           | Early Bird Rate (by 3/30/19)             | Regular Rate (after 3/30/19)            |
| CCCU Institution     |  $470 | $525 |

Your registration fee includes:
Access to all conference sessions, meals, and materials. It does not including housing.
Registration Eligibility and Process:
CCCU conferences and events are a benefit to faculty, staff, and administrators at our CCCU institutions, so they are closed to non-member individuals and institutions unless they are sponsors or speakers. There are some exceptions to this rule, so if you are a non-member interested in attending, please send your request to conferences@cccu.org.
All registrations are reviewed to ensure they meet the CCCU eligibility policies.  The CCCU reserves the right to refuse or cancel all ineligible registrations at any time and shall not be held accountable for any outside fees associated with this cancellation.
Only individuals who register and present a badge may attend conference events. A badge is required for all conference sessions and events. For security reasons, badge swapping is not permitted. Anyone found wearing a badge that does not match his/her identification will be removed from the conference without a refund. In addition, the badge/name will be cancelled without a refund.
How Do I Register?
Once online registration is made available, you can click the "Register" button and sign in to your CCCU account. If you have any issues or if you forgot your log-in information, please call our office at (202) 546-8713 for assistance.
By registering for the conference, you are providing permission to receive emails, mailings, and faxes related to the conference. If you would like to opt-out from receiving the e-Advance Newsletter or if you wish to no longer receive emails from the Council for Christian Colleges & Universities, updates your preferences by logging into your MY CCCU account.
Full payment must accompany your registration. Please call the CCCU office at (202) 546-8713 if you need to make payment by check.
Cancellation Policy:
You may cancel your registration at any time prior to the start of the program. If you must cancel, email conferences@cccu.org. Full refunds will be given for cancellations received by close of business March 30, 2019. Refunds for cancellations received after this date, will be issued minus a $50 processing fee. No refunds will be issued for cancellations received after May 17, 2019. Substitutions will be honored at any time. No-shows are not refunded.
Photo/Video Disclaimer:
By registering for and attending this event, you agree that your image may be used at any time, without further notification, for printed materials, websites, social media, and other marketing purposes. If you do not want us to use any photo that includes you, please contact the CCCU conference director at clamar@cccu.org.