2018 Commission on Technology Conference
Overview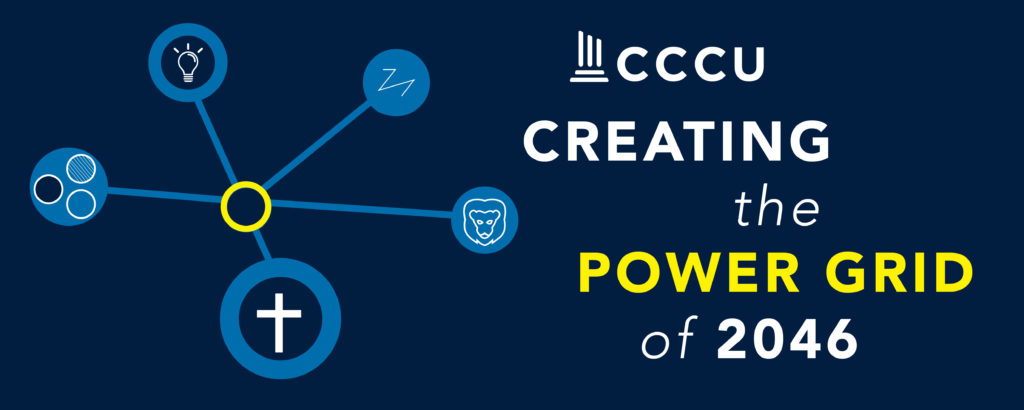 Join your fellow CCCU IT Professionals for the annual Commission on Technology Conference, June 5-8 at LeTourneau University. In 2046, LeTourneau University will be 100 years old. Over 100 years ago, higher education was debating whether they should keep their own power plants on campus or move their electric production to a shared entity, because at that time, they couldn't trust the power supply that went down all the time. Although they may look different than 100 years ago, we still face challenges: the cloud, cybersecurity, privacy, and more. At this year's Commission on Technology Conference, we have an exciting opportunity to learn from colleagues as well as world renowned strategic foresight professionals to think about and consider our theme, Creating the Power Grid of 2046."

Our plenary sessions include:

SPONSORSHIP:
If you are interested in being a sponsor for the 2018 Commission on Technology conference, click here to view the sponsorship prospectus. 
For any sponsorship related questions, or to secure your sponsor slot, contact Jeri Mahurin, sponsorship coordinator, via email at JMahurin@cccu.org
Speakers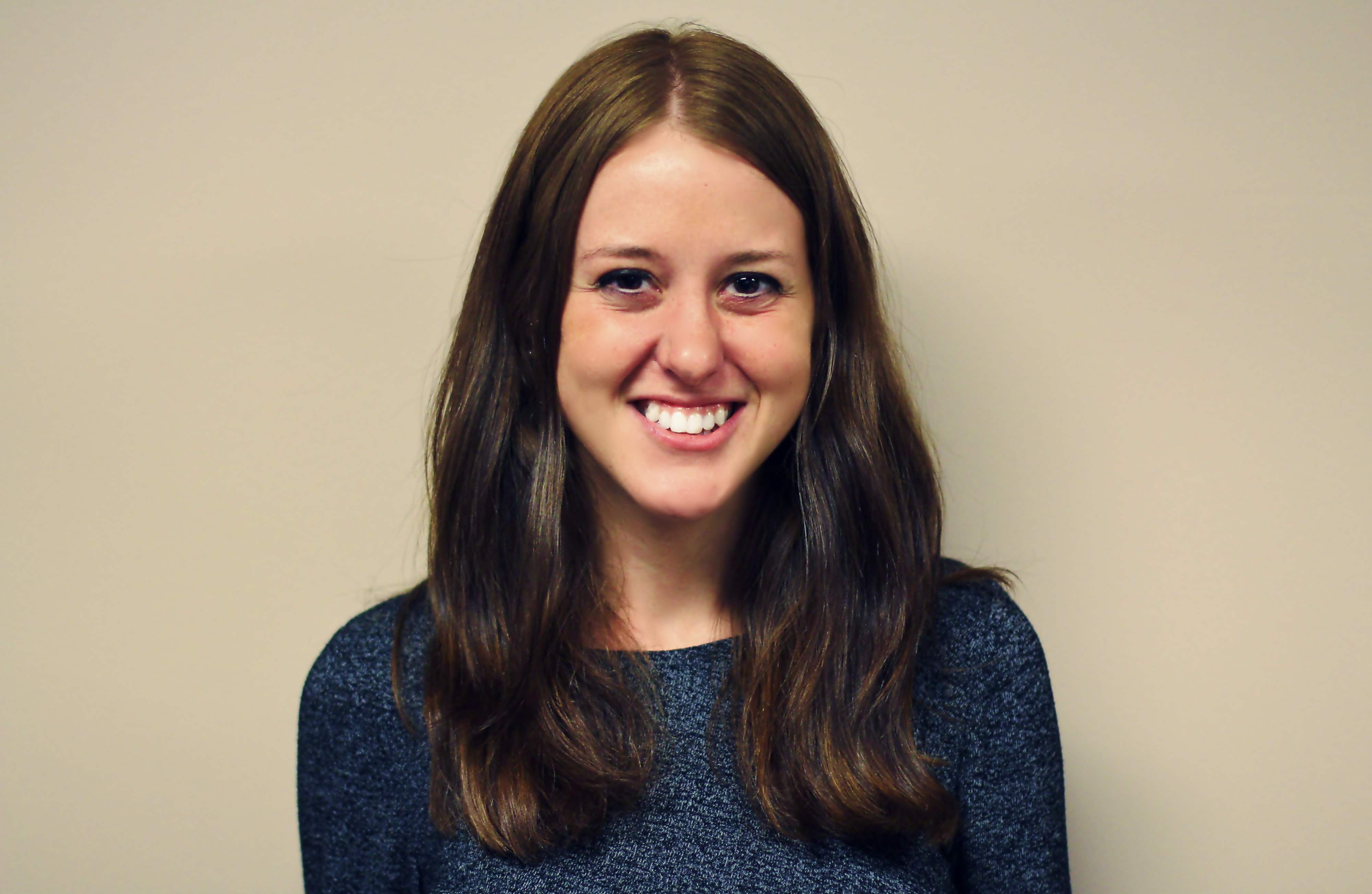 Rebekah Campbell
Rebekah Campbell is director of the IT support center at Moody Bible Institute and has over 10 years of experience in Christian higher education IT service. In her tenure, her team has navigated through several mergers, resulting in a support team working on multiple campuses across the U.S. Her team has adapted support models from a largely walk-in service desk to a multi-mode service desk supporting faculty, students, and administrators around the world. With the expertise gained from her ITIL V3 Foundation and HDI certifications, her team continues to set the tone for customer service on the campuses.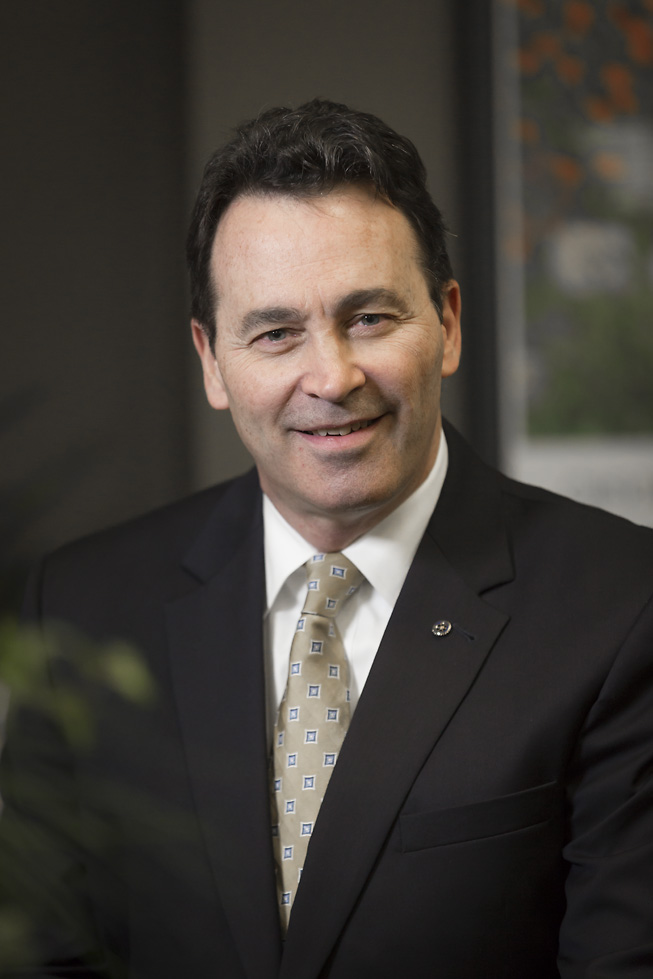 Jay Gary
Jay Gary, Ph.D., has more than two decades of entrepreneurial experience in higher education, business consulting and Christian ministry. He serves as ORU's executive director of online programs, responsible for online adjunct faculty and online degree program development, and as board chair of the Association of Professional Futurists. Gary has served as a professor of foresight and innovation to mid-career professionals, based on his work as a strategy consultant to non-profit, public, and private enterprises. He has supervised over 80 students in doctoral projects, including projects on "Disruptive Innovation in Christian Higher Education" and the "The Future of Latinos 2030: U.S. Workforce and Education Forecasts." Gary's own research has focused on defining credentials and professional development pathways for futurists, entrepreneurs, and innovators.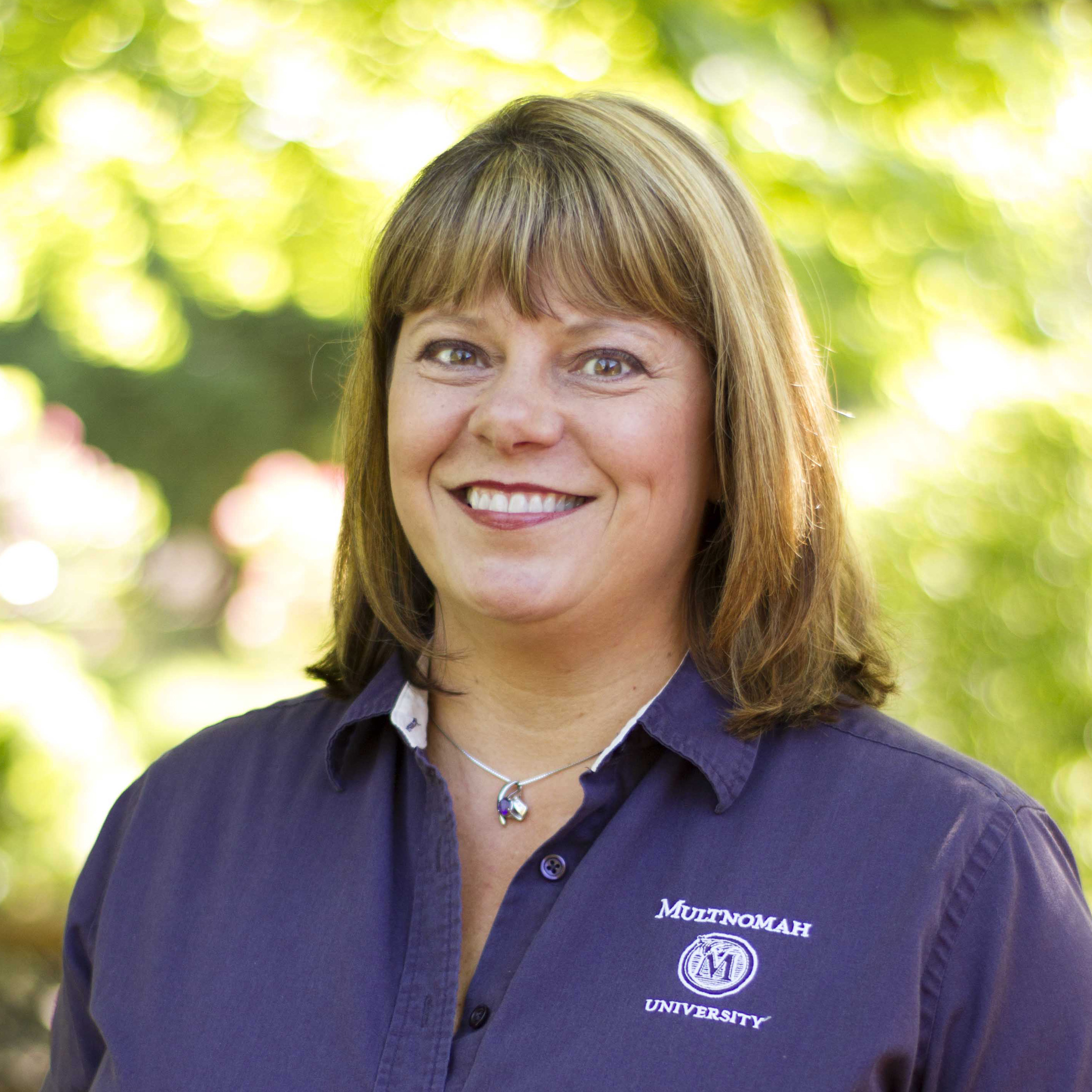 Brenda Gibson
Brenda Gibson, director of information technology at Multnomah University, has been an IT professional for 23 years. Her experience includes 18 years in management and 11 in higher education. Gibson oversees the selection and support of all IT infrastructure. Her focus is on empowering faculty, staff and students to be as efficient as possible, and she enjoys opening up channels of creativity for the people she serves. She's convinced that IT leaders in higher education should not be gatekeepers but rather enablers who ensure that end users have the right tools for the right job.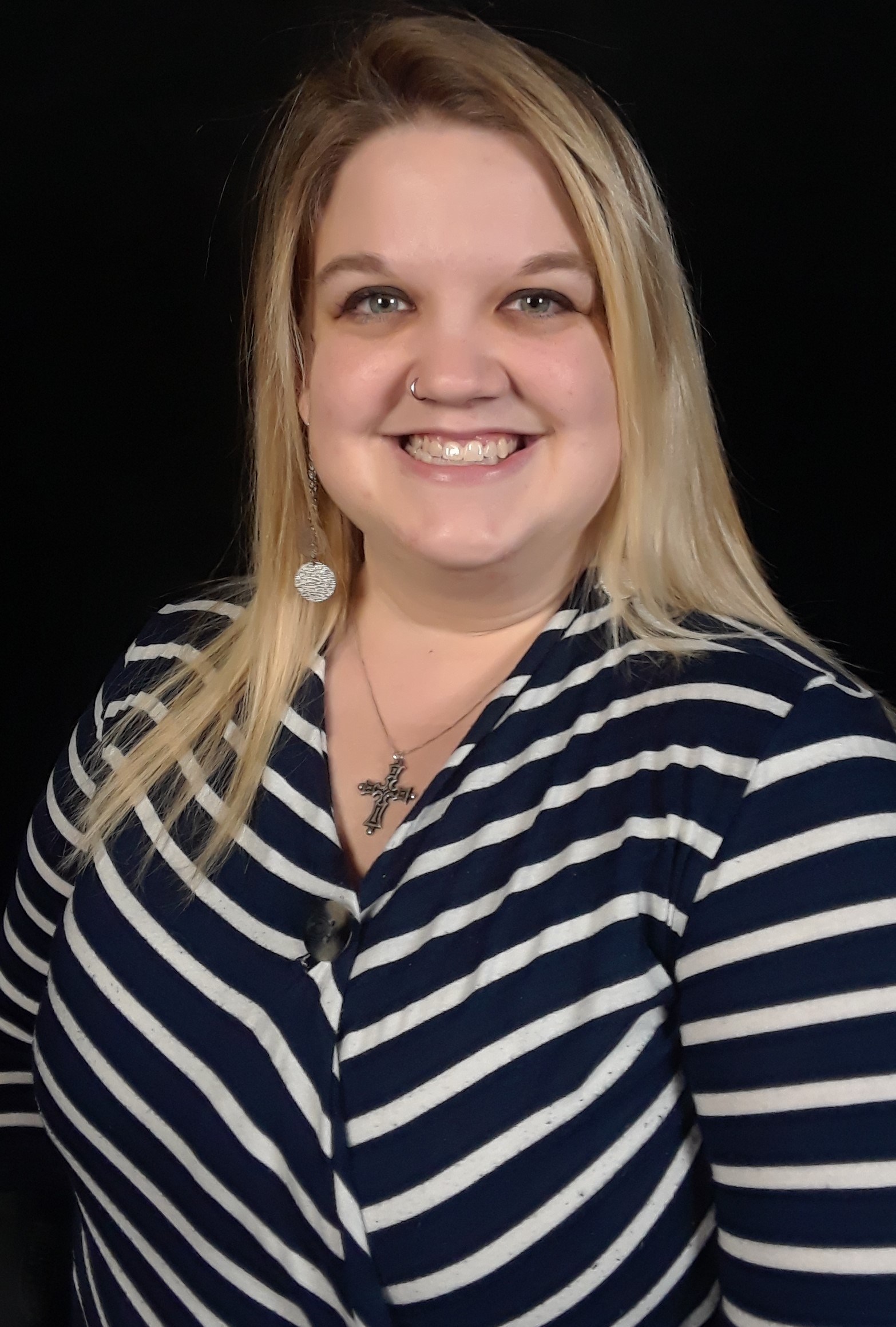 Valerie Lewis
Valerie Lewis is a programmer and analyst at LeTourneau University, her alma mater. After spending a few years working and learning overseas post-graduation, she returned to LeTourneau to work in the IT department three years ago. During this time, she has lead projects to improve the annual systems reauthorization process, as well as implement an electronic form/workflow solution that has improved efficiency campus-wide. Her primary focus is working as an intermediary between the client and either the vendor or developer to make sure that their needs are met. She has recently completed her Master of Strategic Leadership degree.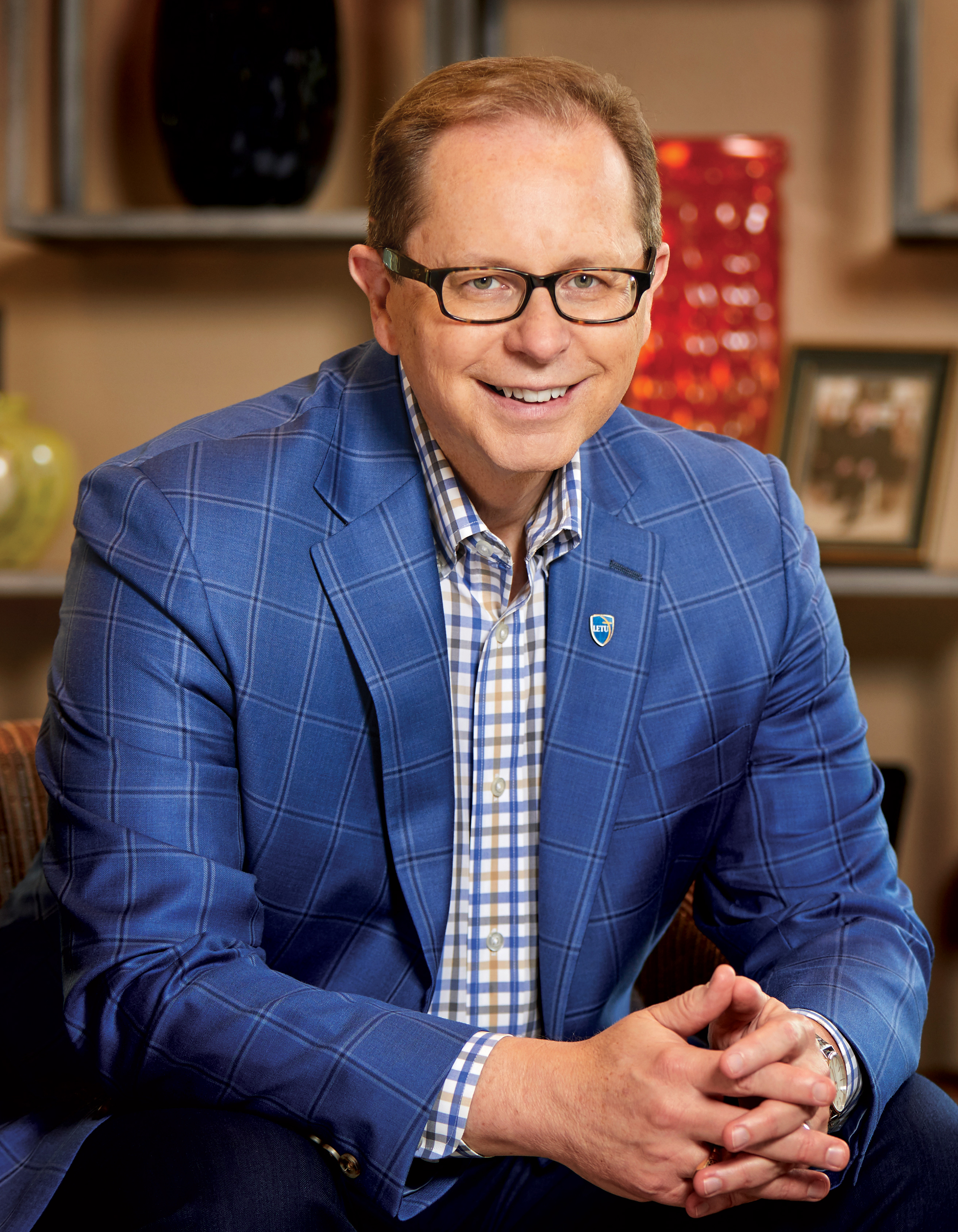 Dale A. Lunsford
Dale A. Lunsford has more than 30 years of experience in higher education and has served as president of LeTourneau University since 2007. He had previously served at the University of Texas at Tyler, the University of Tulsa, and Oklahoma State University. As president of LeTourneau University, Lunsford has led strategic planning and rebranding efforts, expansion of graduate and undergraduate degree programs in business, engineering, psychology, nursing, criminal justice and more. An Oklahoma native, he is a first-generation college graduate, having earned both his Bachelor of Science and Master of Business Administration degrees from the University of Tulsa. He earned his doctorate in business administration from Oklahoma State University and did post-doctoral work as a visiting scholar at the University of Texas at Austin.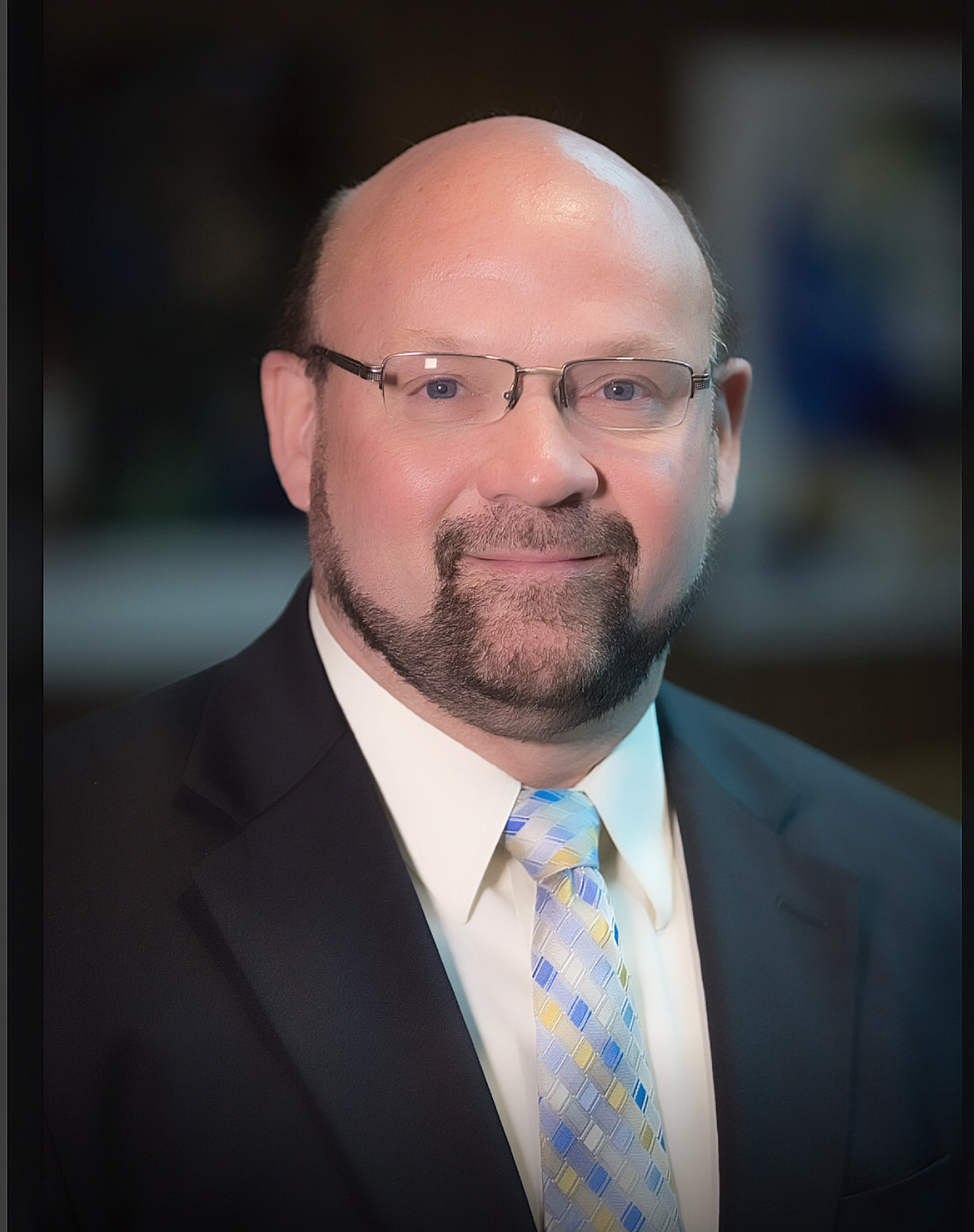 Mike Mathews
Mike Mathews is currently the associate vice president for innovation and technology at Oral Roberts University. He has worked on six SIS/ERP systems and as VP for academic technology and chief innovation officer at numerous colleges and universities. In 2016, Mathews spoke at the United Nations on the significance of the Internet-of-People, and the innovative and academic use of technology was included in over 400 magazines, publications, and newspapers across the world. He recently designed and deployed an award-winning Global Learning Center with poly-synchronous classrooms and an enterprise edition of augmented and virtual reality that illustrates how Blockchain will take advantage of emerging technologies for every global learner. He has been awarded numerous honors over the years for his innovative work and leadership.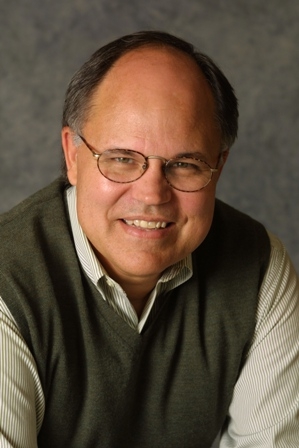 Bill Peel
Bill Peel is the founding executive director of the Center for Faith & Work at LeTourneau University, established to revolutionize the way Christians think about work and to help them experience Christ's transforming presence and power in every workplace in every nation. For 30 years, Peel has coached thousands of men and women to discover their calling, grasp their significance to God's kingdom, and become a spiritual influence in their workplace. He is an award-winning author/co-author of seven books (in multiple languages), including Workplace Grace and Discover Your Destiny. Peel holds a doctorate in workplace theology from Gordon-Conwell Seminary and a master's degree from Dallas Theological Seminary.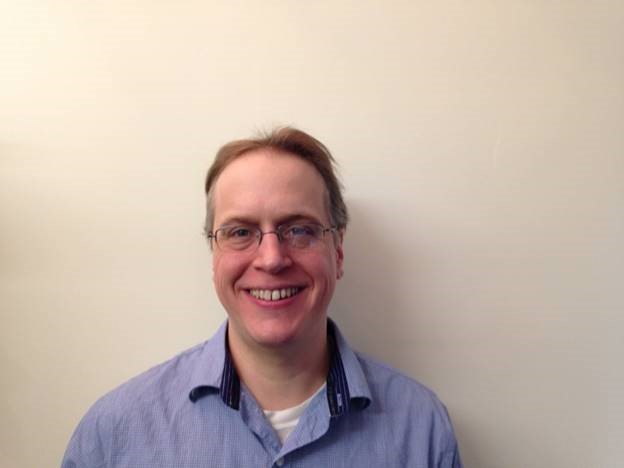 Andrew Sears
Andrew Sears leads City Vision University, with the goal of providing radically affordable Christian education. Sears published a MOOC on Disruptive Innovation in Higher Education, which built on his doctoral dissertation. He has spent the past 19 years living and working among the poor. He attended graduate school at MIT, where he co-founded MIT's Internet Telephony Consortium with one of the fathers of the Internet.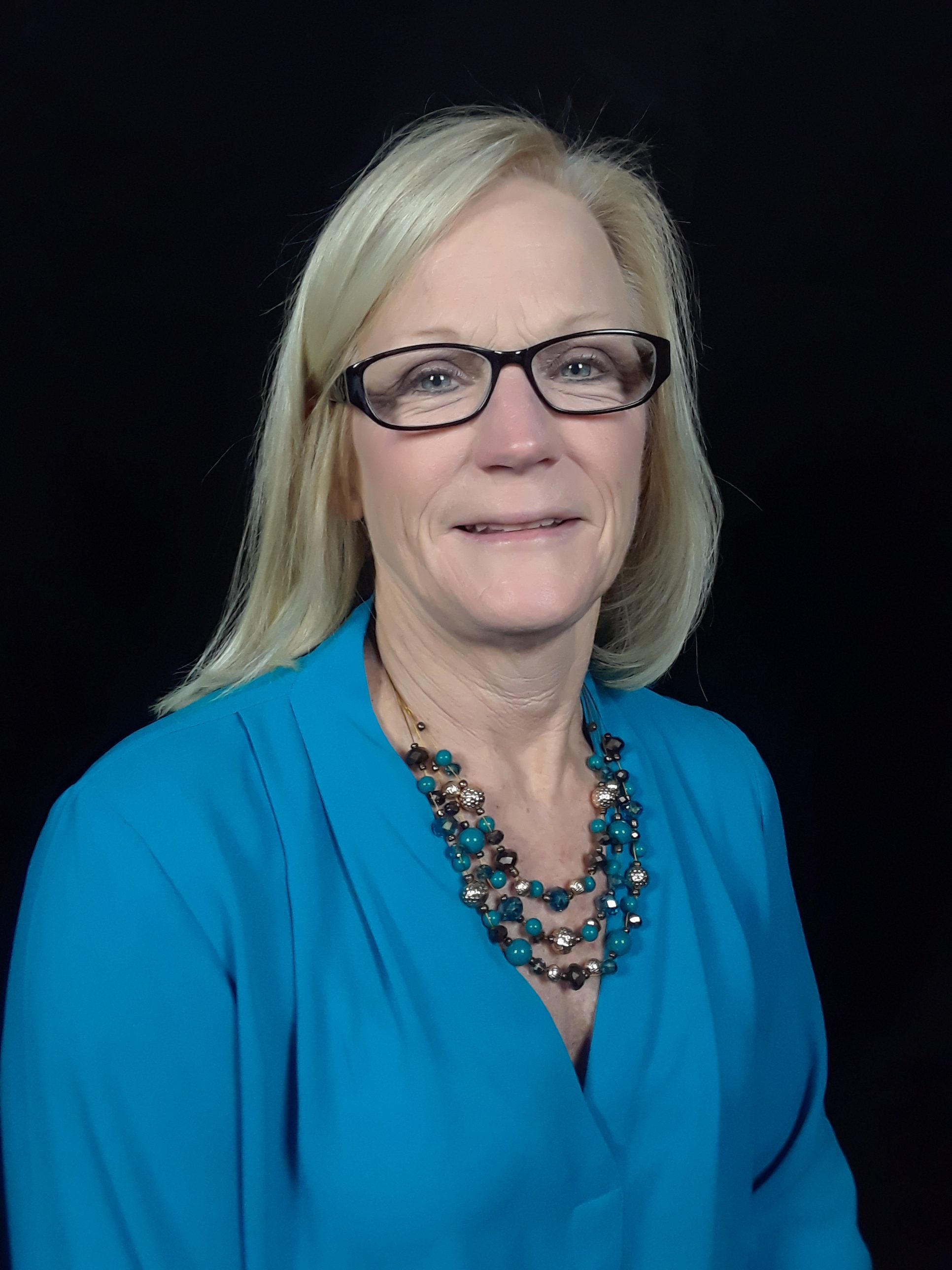 Cindy Thomas
Cindy Thomas is the director of business systems management at LeTourneau University. She previously worked as programmer/analyst and business analyst for the past 15 years at LeTourneau before moving into her current position in 2016. Prior to becoming an IT professional, she worked in various accounting roles for 12 years. Her background in both the accounting and programming gives her greater insight into business functions and business-related problems end users face so that she can help them define ways to meet process, regulatory, and reporting needs, and relaying those needs back to the university's software development and support team.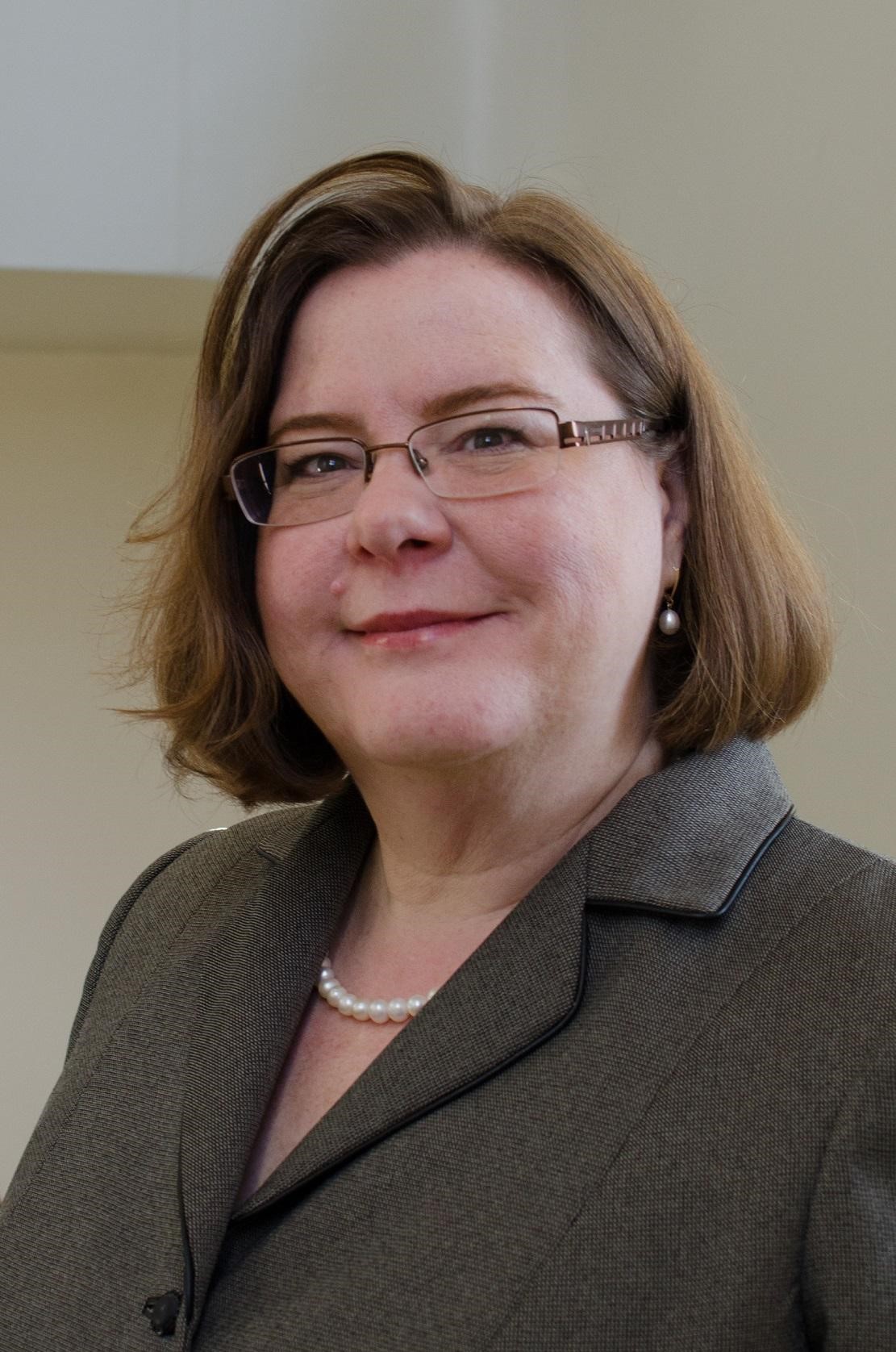 Wendy Woodward
Wendy Woodward is the chief information officer at Wheaton College (IL), where she provides vision, leadership and innovation in developing college-wide strategies for leveraging the potential of technology in advancing the college's academic and institutional objectives. She is responsible for selecting and supporting all administrative and academic information technology (IT) system operations, data centers, process improvement, business intelligence and report writing, IT support services, communication networks (voice and data), systems integration, enterprise systems management, teaching and learning technologies, and cybersecurity, as well as establishing technology standards and policy, and pursuing compliance. She actively collaborates with colleagues across higher education institutions through leadership and other activities with EDUCAUSE, CLAC, WSIT, HESS, SIM Chicago, CCCU and other organizations.
Registration
Registration Type

Regular Rate
(by 5/3)

Late Rate
(after 5/3)

CCCU Institution (double occupancy, no linen provided)   

 $300
$350
CCCU Institution (single occupancy, no linen provided)
 $330
 $380
 Non-Member/Sponsor (double occupancy, no linen provided)
 $400
 $450
 Non-Member/Sponsor (single occupancy, no linen provided)
 $430
 $480
 Spouse/Guest (no linen provided)
 $230
 $280
Add on: Linen Package (Linens will be available for you in your room)
 $35
 $35
ADVANCE REGISTRATION IS NOW CLOSED. IF YOU ARE STILL INTERESTED IN REGISTERING FOR THIS EVENT, PLEASE CONTACT OUR OFFICE AT (202) 546-8713 TO SPEAK WITH ELAINE HAAGA, OUR REGISTRATION COORDINATOR, TO REGISTER AND CONFIRM IF THERE IS SPACE AVAILABLE FOR YOU TO ATTEND. 
Registration Eligibility and Process:
CCCU conferences and events are a benefit to our members and affiliates, so they are typically closed to non-member individuals and institutions unless they are sponsors, exhibitors, or speakers. There are some exceptions to this rule, so if you are a non-member interested in attending, please send your request to conferences@cccu.org
All registrations are reviewed to ensure they meet the CCCU eligibility policies.  The CCCU reserves the right to refuse or cancel all ineligible registrations at any time and shall not be held accountable for any outside fees associated with this cancellation.
Only individuals who register and present a badge may attend conference events. A badge is required for all conference sessions and events. For security reasons, badge swapping is not permitted. Anyone found wearing a badge that does not match his/her identification will be removed from the conference without a refund. In addition, the badge/name will be cancelled without a refund.
To register for the conference, click the Register button and sign in to your CCCU account. If you have any issues or if you forgot your log-in information, please call our office at (202) 546-8713 for assistance.
By registering for the conference, you are providing permission to receive emails, mailings, and faxes related to the conference. If you would like to opt-out from receiving the e-Advance Newsletter or if you wish to no longer receive emails from the Council for Christian Colleges & Universities, updates your preferences by logging into your "MY CCCU account."
Full payment must accompany your registration. Please call the CCCU office at (202) 546-8713 if you need to make payment by check.
What Does My Registration Include?
Your registration fee includes all conference materials, meals, offsite event, and whichever on-campus housing option (single/double occupancy) you choose. Note: Linens are not included in your on-campus housing so please plan to bring your own linens (pillow, pillowcase, sheets/blankets, towels and washcloth). If you'd like to purchase a linen package so that you do not have to pack and bring those items with you, please purchase the Linen Package add-on.

Registration Discounts Available:
If more than three individuals register from the same institution, the first three will pay full price but all subsequent registrants from that same institution will receive a 25% discount.
Cancellation Policy:
You may cancel your registration at any time prior to the start of the program. If you must cancel, email conferences@cccu.org.  In most instances, full refunds will be given up to 30 days prior to the event.  From May 4 – 30, if you cancel, you will receive a full refund minus a $50 administrative processing fee.  No refunds will be given if notified of the cancellation less than 7 days prior to the event. Substitutions will be honored at any time.
Photo/Video Disclaimer:
By registering for and attending this event, you agree that your image may be used at any time, without further notification, for printed materials, websites, social media, and other marketing purposes. If you do not want us to use any photo that includes you, please contact the CCCU conference director at clamar@cccu.org.
Travel and Housing
Travel and Getting Around: There are a number of airports that are within driving distance of LeTourneau, the closest is East Texas Regional Airport (GGG).  If you plan to fly in to East Texas Regional Airport, LeTourneau University has graciously offered to pickup/dropoff attendees to/from campus.  LeTourneau will not be able to provide transportation to/from any of the other airports, so you will need to rent a car.
If you are planning to explore Longview or other areas nearby, please note you will need to rent a car. There are very few taxis and only one Uber/Lyft.
Airport by distance:

Alternative Off-Campus Lodging Options:
Your registration fee includes on-campus housing, but if you prefer to stay off-campus, here is a link to alternative lodging options. We do not offer a registration fee that does not include housing, so we can not refund you any money if you decide to stay off-campus. If you have other questions about the local area, please feel free to contact our host, Matthew Henry, via email: MatthewHenry@letu.edu