January 24-26, 2024
Hilton Washington DC National Mall The Wharf, Washington, D.C.
Overview
Gather with fellow CCCU presidents in Washington, D.C. at the 2024 Presidents Conference. This meeting unites Christian college and university presidents for a unique time of Christian fellowship, networking, strategizing, advocating, and learning. Presidents will hear from speakers who address the pressing issues facing Christian higher education today. You will leave equipped to continue the work of advancing the mission of your institutions. An added bonus is accessibility to numerous sponsors uniquely connected to Christian higher education. Presidential spouses are welcomed and encouraged to attend.
Speakers
The Presidents Conference always features distinguished speakers in Christian higher education, higher education generally, government relations, media, and Christian leadership.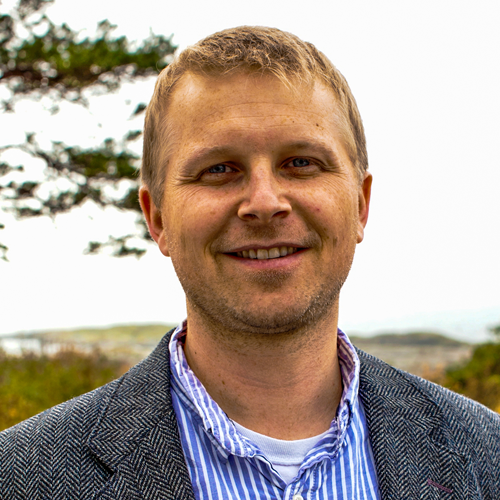 Michael Burdett
Assoc. Professor of Christian Theology, University of Nottingham
Dr Michael Burdett is Associate Professor of Christian Theology at the University of Nottingham and a research associate of the Ian Ramsey Centre for Science and Religion, University of Oxford. Before taking up his role at the University of Nottingham he worked as a lecturer and researcher in science and religion for SCIO, the UK centre for the CCCU. He completed his DPhil at the University of Oxford, and worked in the aerospace and robotics industries for several years working with a firm that had contracts with NASA and JPL. He holds degrees in engineering, physics, and theology and has been given academic and professional awards in each field. His academic interests lie at the intersection of science and technology, theology and philosophy. He is a series editor for the Routledge Science and Religion series and his major works include Technology and the Rise of Transhumanism: Beyond Genetic Engineering (Grove, 2014), Eschatology and the Technological Future (Routledge, 2015) and Finding Ourselves After Darwin: Conversations about the Image of God, Original Sin, and the Problem of Evil (Baker Academic, 2018).
He has helped lead several grant projects totalling over ~£2.5 million including "Co-creating Ourselves?: Deification and Creaturehood in an Age of Biotechnological Enhancement" (JTF), "Bridging the Two Cultures of Science and Humanities" (TRT and Blankemeyer), "Christian Flourishing in a Technological World" (Issachar) and "God and the Book of Nature" (JTF). He is currently leading a grant project of theologians, philosophers and scientists entitled "Biocultural Evolution and Theological Anthropology".
His current research focuses on the interaction between Christian theology and artificial intelligence and is finishing his next book tentatively titled Death and Glory: Humanism, Transhumanism and Christianity.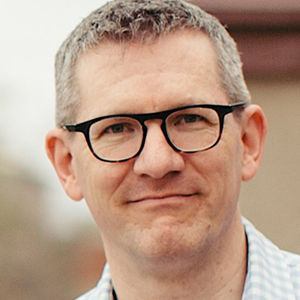 Andy Crouch
Author and Partner for Theology & Culture, Praxis
Andy Crouch is partner for theology and culture at Praxis, a venture-building ecosystem advancing redemptive entrepreneurship. His writing explores faith, culture and the image of God in the domains of technology, power, leadership and the arts. He is the author of five books (plus another with his daughter, Amy Crouch): The Life We're Looking For: Reclaiming Relationship in a Technological World, The Tech-Wise Family: Everyday Steps for Putting Technology in Its Proper Place, Strong and Weak: Embracing a Life of Love, Risk and True Flourishing, Playing God: Redeeming the Gift of Power, and Culture Making: Recovering Our Creative Calling.
Andy serves on the governing board of InterVarsity Christian Fellowship. For more than 10 years he was an editor and producer at Christianity Today, including serving as executive editor from 2012 to 2016. He served the John Templeton Foundation in 2017 as senior strategist for communication. His work and writing have been featured in The New York Times, The Wall Street Journal, Time and several editions of Best Christian Writing and Best Spiritual Writing—and, most importantly, he received a shout-out in Lecrae's 2014 single "Non-Fiction."
From 1998 to 2003, Andy was the editor-in-chief of re:generation quarterly, a magazine for an emerging generation of culturally creative Christians. For 10 years he was a campus minister with InterVarsity Christian Fellowship at Harvard University. He studied classics at Cornell University and received an M.Div. summa cum laude from Boston University School of Theology. A classically trained musician who draws on pop, folk, rock, jazz and gospel, he has led musical worship for congregations of 5 to 20,000. He and his wife, Catherine, raised two children and live in Swarthmore, Pennsylvania.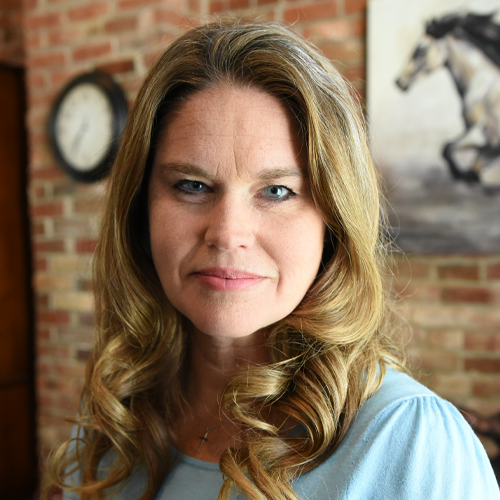 Suzanne Allison-Davis
President, Greenville University
Suzanne Allison-Davis currently serves as President at Greenville University, following her appointments as Executive Vice President, Vice President for University Relations, Dean of the School of Business, and Chief Legal Officer. Suzanne attended the University of Illinois for both her Master's in Business Administration and Juris Doctorate degrees, after graduating from Greenville University with degrees in Philosophy and Political Science.  Prior to returning to her alma mater, Suzanne practiced law at Lemna, Moore and Carroll Law Office and taught at Eastern Illinois University.  Suzanne also serves on the board of directors at Brotherhood Mutual Insurance.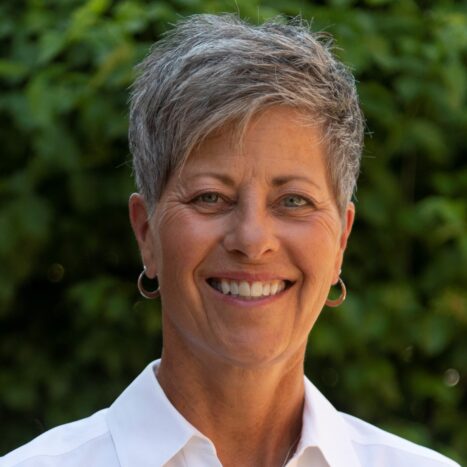 Barb Hoekstra
Professor of Education & Presidential Spouse, Dordt University
Hoekstra has been serving as a professor of education at Dordt University for 25 years. Her husband, Erik, became president of Dordt University 10 years ago, and they have been serving together ever since. Prior to her work at Dordt, Hoekstra was a middle school science teacher and athletic director. Barb and Erik have four children between the ages of 22 and 26, two married and two eligible bachelors. Hoekstra enjoys traveling to see her kids in South Dakota, Colorado and California. In her spare time, she delights in golfing and reading fiction.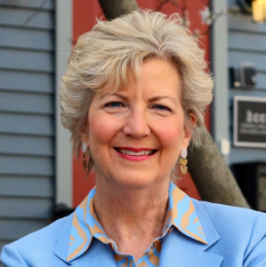 Shirley Hoogstra
President, CCCU
Shirley Hoogstra became the seventh president of the CCCU in September 2014. In this role, Hoogstra combines her zeal for the rule of law and her passion for Christian higher education as she promotes the value and purpose of high-quality, Christ-centered liberal arts education that shapes students who love the Lord with all their heart, soul and mind. Prior to the Council for Christian Colleges & Universities, Hoogstra served for 15 years as vice president for student life at her alma mater, Calvin University, and spent more than a decade practicing law as a partner at a firm specializing in litigation in New Haven, Connecticut.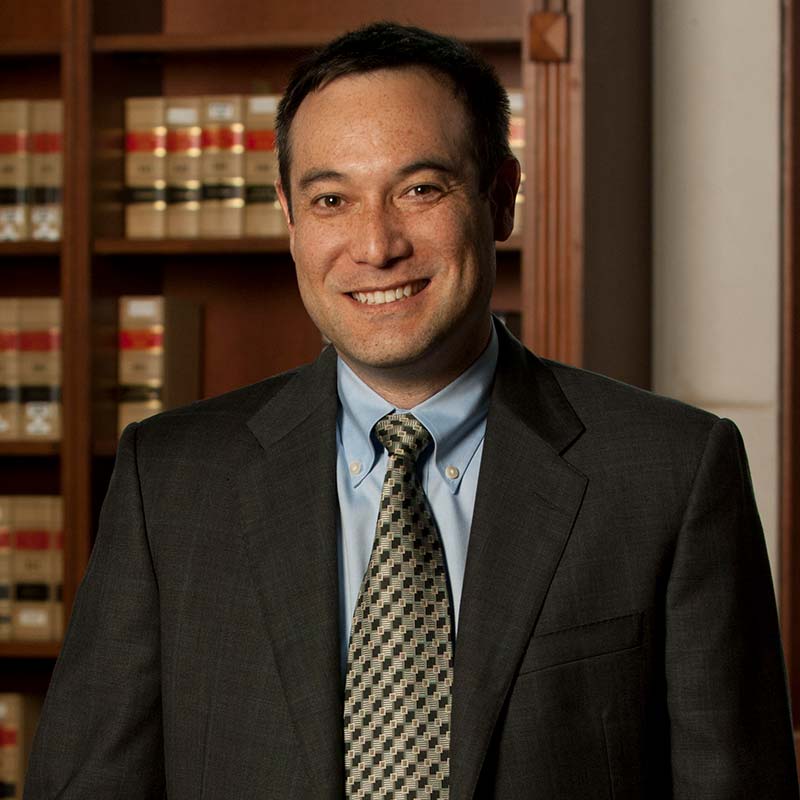 John Inazu
Sally D. Danforth Distinguished Professor of Law and Religion & Professor of Political Science, Washington University
John Inazu is the Sally D. Danforth Distinguished Professor of Law and Religion and Professor of Political Science (by courtesy) at Washington University in St. Louis. His next book, Learning to Disagree: The Surprising Path to Navigating Differences with Empathy and Respect, will be published by Zondervan in spring 2024. John is also the author of Liberty's Refuge: The Forgotten Freedom of Assembly (Yale University Press, 2012) and Confident Pluralism: Surviving and Thriving Through Deep Difference (University of Chicago Press, 2016) and co-editor (with Tim Keller) of Uncommon Ground: Living Faithfully in a World of Difference (Thomas Nelson, 2020). John is the founder of the Carver Project (carverstl.org), a 501(c)(3) ministry that equips Christian faculty and students to serve and connect university, church and society; director of the Legal Vocation Fellowship (lvf.carverstl.org); and senior fellow at Interfaith America.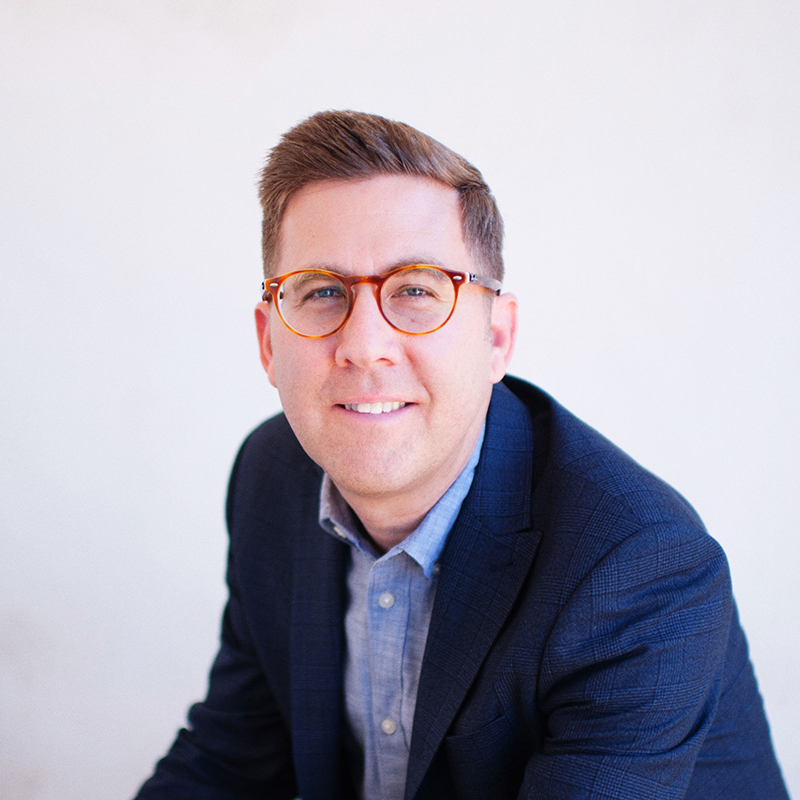 David Kinnaman
CEO, Barna Group
David Kinnaman is the author of the bestselling books Faith For Exiles, Good Faith, You Lost Me and unChristian. He is the CEO of Barna Group, a leading research and communications company that works with churches, nonprofits and businesses ranging from film studios to financial services. Since 1995, David has directed interviews with more than two million individuals and overseen thousands of U.S. and global research studies. He lives in Fort Worth, Texas, and has three children.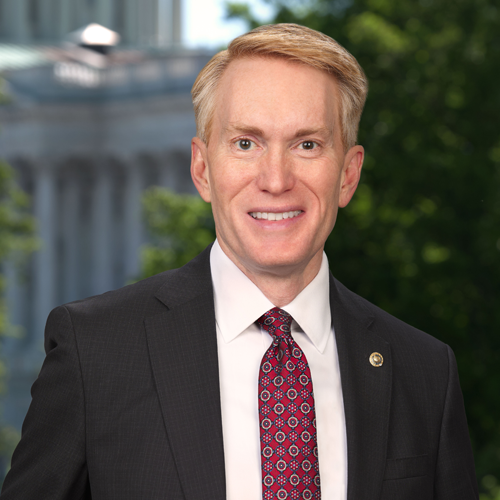 James Paul Lankford
United States Senator from Oklahoma
James Lankford serves Oklahomans. He served four years in the US House of Representatives for central Oklahoma, until he was overwhelmingly elected to the US Senate in 2014.
Before his service in Congress, James served students and families for more than 20 years in ministry, including 15 years as the Director of Student Ministry for the Baptist Convention of Oklahoma and Director of the Falls Creek Youth Camp, the largest youth camp in the United States, with more than 51,000 individuals attending each summer.
James and his staff enjoy serving people from all backgrounds across Oklahoma. As Ranking Member of the Government Operations and Border Management Subcommittee, which covers border security, management, and operations; regulatory reform; and the federal workforce. He demands we have a secure, more fiscally responsible, and transparent federal government, and our nation remains the world leader. He believes that the federal government has an important role in our nation, but empowered families, individual people, and private businesses grow our economy and pass
down our values.
James was recognized as the Senate's top-ranked "Taxpayers Friend" by the National Taxpayers Union for his strong record in support of lower taxes, limited government, and economic freedom. His annual Federal Fumbles report is a must-read in Washington, DC, because of its commonsense solutions to the problems our federal government faces. He has also been recognized by many other organizations for his work toward increased personal freedom, economic growth, and religious liberty.
James lives in Oklahoma City with his wife Cindy. They have been married more than 30 years and have two daughters, Hannah and Jordan. He enjoys spending time with his family, working in his yard, and reading.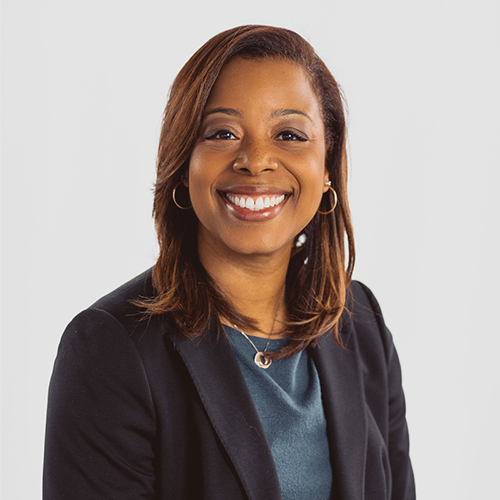 Rev. Dr. Nicole Martin
Chief Impact Officer, Christianity Today
Reverend Doctor Nicole Massie Martin was born and educated in Baltimore, Maryland. She graduated magna cum laude from Vanderbilt University with a triple major in Human and Organizational Development, Educational Studies, and French. Dr. Martin received her Master of Divinity from Princeton Theological Seminary. She earned a Doctor of Ministry at Gordon-Conwell Theological Seminary with an emphasis on African American Redemptive Leadership.
Dr. Martin serves as the Chief Impact Officer at Christianity Today. She is the founder and Executive Director of Soulfire International Ministries, which accelerates thriving for pastors, churches, and younger leaders. She is also active in her local congregation in Maryland at Kingdom Fellowship AME Church where she supports the Discipleship Ministry.
Dr. Martin is a gifted writer and author of Made to Lead: Empowering Women for Ministry and Leaning In, Letting Go: A Lenten Devotional. She serves on the board of the National Association of Evangelicals and has been inducted into the esteemed Board of Preachers at Morehouse College.
Dr. Martin is married to her best friend, Dr. Mark Martin, and they have two amazing daughters, Addison and Josephine.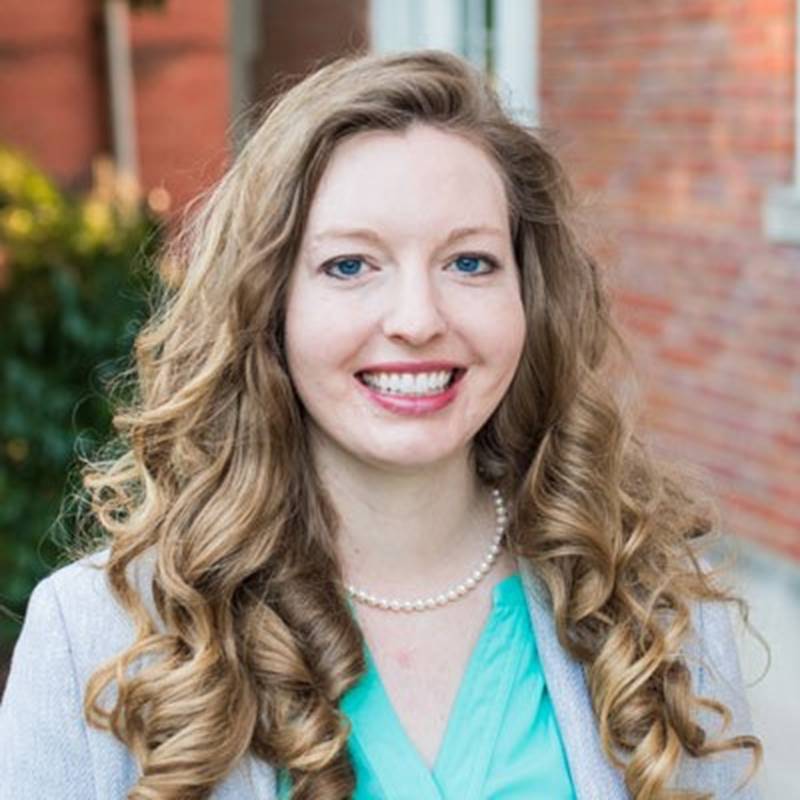 Joy Mosley
Assoc. VP for Government & Strategic Relations, CCCU
Joy Mosley is the CCCU's associate vice president for government & strategic relations. She graduated from Covenant College, where she subsequently worked as the senior human resources partner for over 10 years. She received her MBA from Belhaven University and her J.D. from Emory University. Before coming to the CCCU, she also worked for Congressman Gary Palmer and the Center for Public Justice.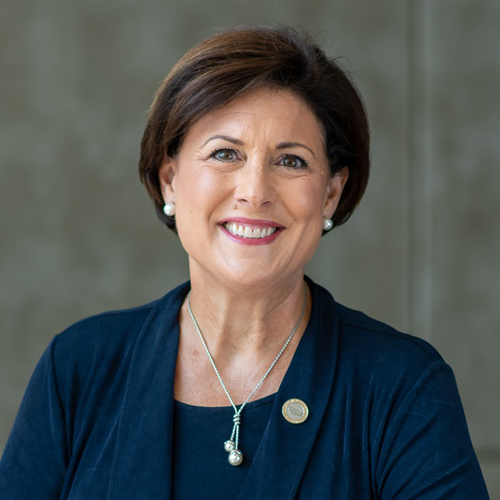 Deana Porterfield
President, Seattle Pacific University
Deana Porterfield, president, Seattle Pacific University, served nine years as president of Roberts Wesleyan University. With over 35 years' experience in Christian higher education, she has served on several boards and received numerous awards for leadership. She earned a BA in music education, an MA in organizational management (Azusa Pacific) and a doctorate in organizational leadership (University of La Verne).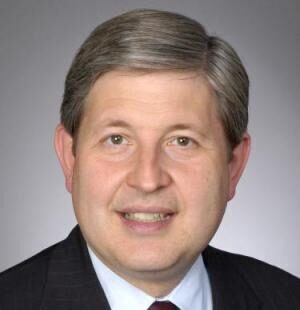 Gene Schaerr specializes in handling civil appeals, writ proceedings and similar matters, both in appellate courts and in the kind of law-focused proceedings at the trial-court or agency level that often determine success or failure on appeal. He has argued and won dozens of cases in a variety of forums—including the U.S. Supreme Court (where he has argued seven cases), every federal circuit and numerous federal district courts and state appellate courts. His win rate in the dozens of federal appeals he has argued in the past several years is over 75 percent.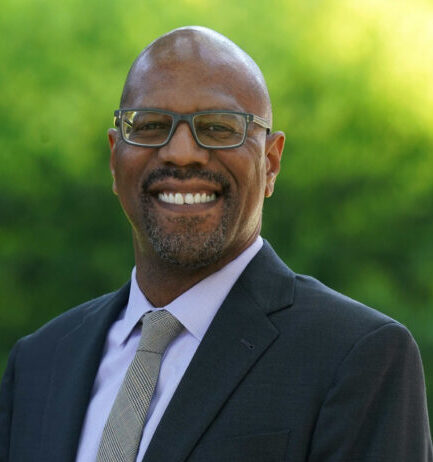 Dr. André Stephens
President, Fresno Pacific University
Dr. André Stephens has 30 years of experience in Christian higher education in California and is currently President of Fresno Pacific University. Prior to his presidency, Dr. Stephens served as vice president for student development at Biola University, a post to which he was appointed in 2016. Serving in this cabinet-level role, he led a team that provided authentic, meaningful learning experiences to foster the Christian character of students through areas such as spiritual development and chapel programs, athletics, new student orientation and community life, comprising the offices of Housing and Residence Life, Student Care, Global Student Programs and Development, Commuter Life, Campus Engagement, the Student Health Center, the Learning Center and Student Government.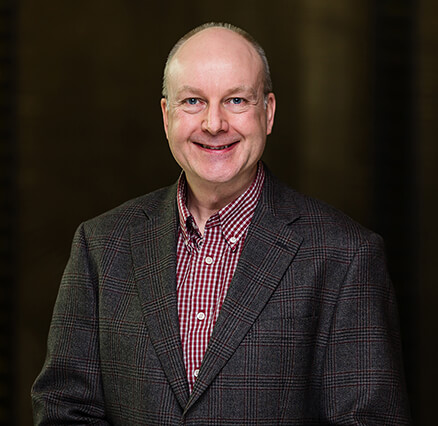 Andrew Lang
Senior Professor of Mathematics and the Chair of Computing & Mathematics at Oral Roberts University
Dr. Andrew Lang is a Senior Professor of Mathematics and the Chair of Computing & Mathematics at Oral Roberts University. Originally from the UK, Dr. Lang completed his doctoral research at the University of Missouri, specializing in quantum field theory in curved spacetime.
Throughout his career, Dr. Lang has received numerous accolades, including being named ORU Scholar of the Year three times. His contributions to open science have earned him the international Blue Obelisk Award and recognition from the White House. Additionally, in appreciation of his pioneering work in multi-user virtual environments, the DaVinci Institute has named him a fellow.
More recently, he has been at the forefront of exploring the impact of artificial intelligence (AI) on Christian Higher Education. His thought leadership in this domain led to an invitation to deliver the opening keynote at this past year's Missional AI Conference. He has also published several works around this topic, including an editorial titled "The Impact of AI on Christian Higher Education: A Call to Lead," featured in the Journal of the Scholarship of Teaching and Learning for Christians in Higher Education.
A key facet of his research focuses on using AI, including large language models, and machine learning to predict physical-chemical endpoints. With over 30 peer-reviewed journal articles to his credit, he has also collaborated with upwards of 50 undergraduate researchers as co-authors.
As a student-focused academic devoted to integrating the worlds of science and faith, Dr. Lang teaches a diverse range of courses. These range from a course in game theory and politics to an honors course delving into the relationship between science and science fiction. At the graduate level, he teaches courses in AI, machine learning, and automata and complexity theory.
Program
We have crafted an agenda that allows time for deep conversations & processing around important topics.
Registration & Pricing
Registration for the Presidents Conference is now open! Register and read the terms and conditions below.
Conference Rates
 
Early Bird
(ends 11/17/23)
Regular
(ends 1/16/24)
Full Price
(ends 1/19/24)
CCCU President
 $949
 $999
$1,099
CCCU President Spouse
 $799
 $799
$799
Non-Member
 $1,250
 $1,250
$1,250
 
 
 
 
Hotel & Travel
We look forward to welcoming you and are happy to partner with The Hilton DC National Mall The Wharf in Washington, D.C. to host this event.
Our Sponsors
Thank you to our valued partners for investing in this event. Explore how their services can help you be more effective in your work.